Christmas is coming! Our Christmas Word Bank Lesson is a fun, educational way to learn about this holiday.
This nine-page lesson starts off with a fun, colorful picture dictionary and is followed by a variety of activities that will help your young learners stay engaged while they review the new words. Activities include a matchup, word choice, word search, word scramble, spelling bee, and listening task. This lesson also includes discussion questions so that your students can try using the new vocabulary in context!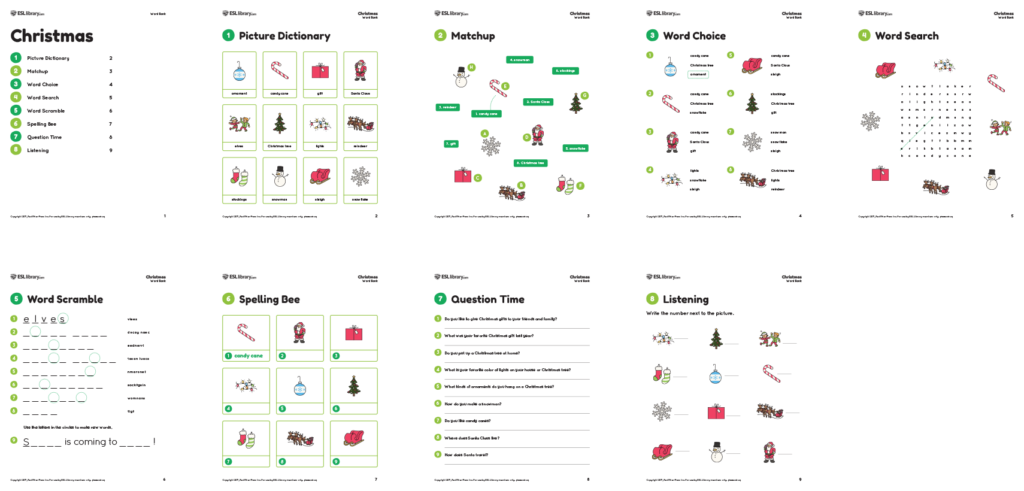 Find this lesson in the Word Bank – Holidays.
Related
Not an ESL Library member? Get unlimited access to 900+ lessons and 2000+ flashcards. Subscribe today!