It's that spooky time of year again! Kids in many countries are getting excited for Halloween on October 31. To get your class into the eerie spirit, try our Halloween vocabulary lesson!
This nine-page Word Bank lesson includes a colorful picture dictionary with Halloween images including pumpkin, jack-o'-lantern, ghost, skeleton, witch, etc. Activities such as a matchup, word choice, word search, word scramble, spelling bee, and listening help make this lesson engaging and fun. Finish up with the discussion questions so that your students can try using the new vocabulary in context!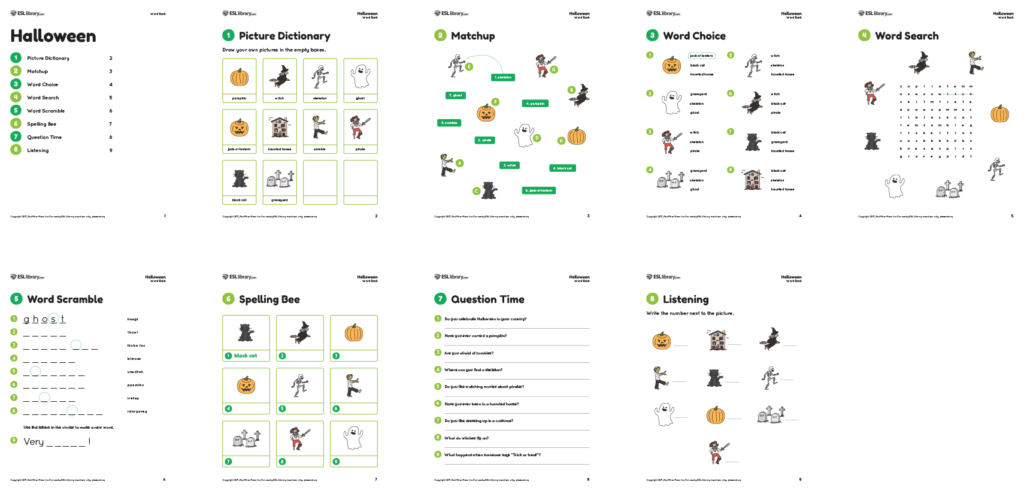 Be sure to check out our Halloween Lesson Collection for related lessons and resources for teens and adults.
Happy Halloween!
Related