December 6 is the first day of Chanukah (also spelled Hanukkah), the Jewish festival of lights.
Why does this eight-day festival feature a menorah with nine candles? You can find out in our ready-made, intermediate lesson on Chanukah in our Holidays & Events section. Choose whether to download the lesson in US or CAD spelling.
a short reading (podcast here)

comprehension questions

vocabulary review activities

a pair information gap activity

introduction to "light" idioms

a find-someone-who game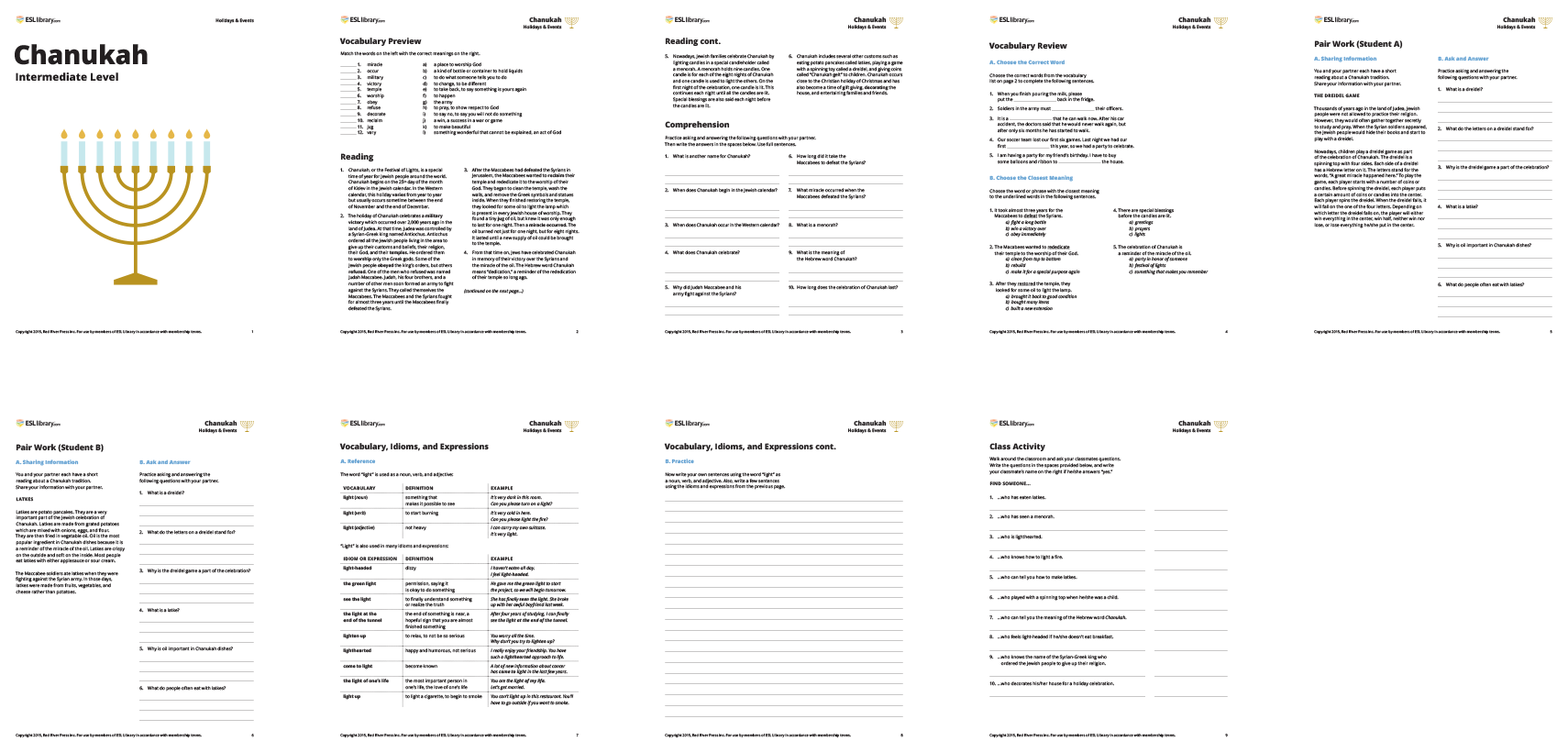 Not an ESL Library member? Get unlimited access to 700+ lessons and 2000+ flashcards. Subscribe today.