November 5 is Guy Fawkes Night
Guy Fawkes Night is a UK day of remembrance related to the historic 1605 Gunpowder Plot. You can find our ready-made intermediate lesson about Guy Fawkes Night in our Every Day is a Holiday section.
a full-page reading about Guy Fawkes Night

comprehension questions

vocabulary review activities

discussion questions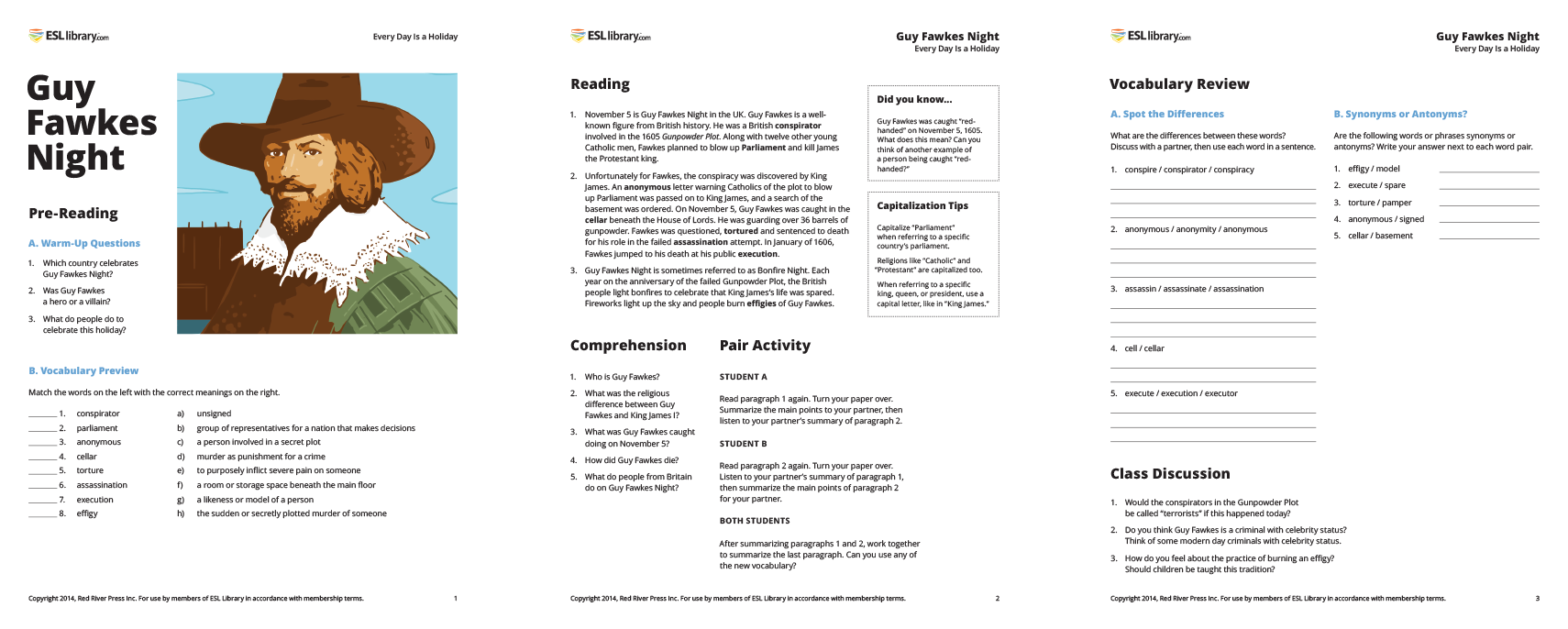 Not an ESL Library member? Get unlimited access to 700+ lessons and 2000+ flashcards. Subscribe today.