G'day, mate! Will your class be celebrating Australia Day this year? Australia Day takes place annually on January 26.
We hope you'll try our ready-made Australia Day lesson plan this week. You can find this lesson in our Holidays & Events section. You don't have to be teaching in Australia to use this lesson. English learners around the world will appreciate learning Aussie English, history, geography, and traditions in this ESL Library lesson.
Our ready-made Australia Day lesson plan includes:
warm-up questions

a reading (listening here) about the history and traditions associated with Australia Day 

comprehension questions

vocabulary review activities

a reference section on Australian English and Aussie slang

a pair information gap task (map)

discussion questions

a class game (If they like "Taboo," they'll love "Kangaroo".)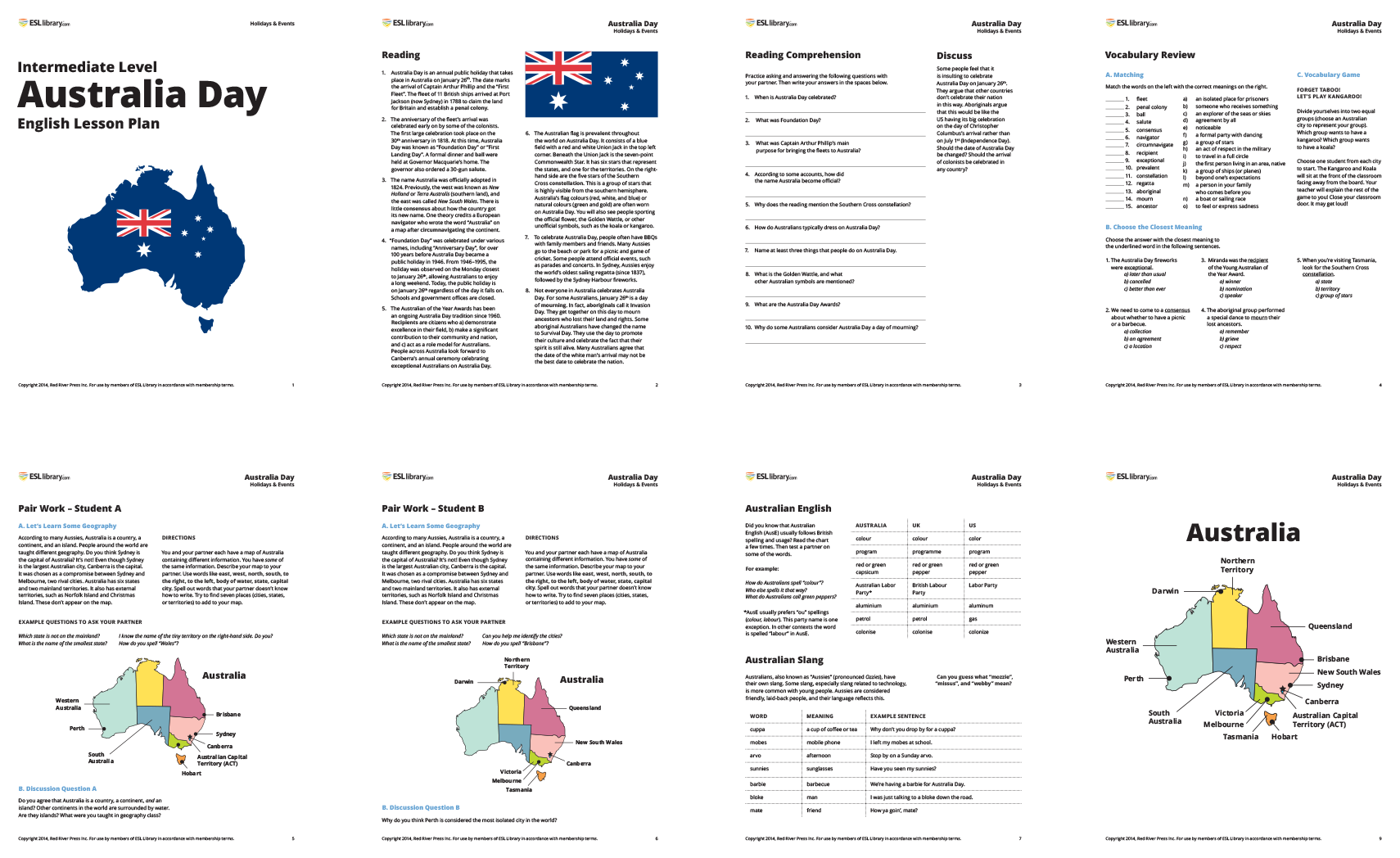 We'd like to say a special thank you to the Aussies who helped us prepare this lesson plan!
Our Holidays & Events section features special days from other countries too, including lesson plans on Canada Day, Independence Day, Golden Week, and Cinco de Mayo! If you have any requests, let us know.
~ Cheerio!
Not an ESL Library member? Get unlimited access to 700+ lessons and 2000+ flashcards. Subscribe today!