April 22 is Earth Day. Our team has worked together with our talented artist Katelin to create a free poster of Earth Idioms for you to use in your classroom. Click the image for the FREE printable PDF.
We've included idioms and expressions that will get your students talking about many different environmental issues, including consumerism, plastics, and overfishing. Each example relates to a ready-made lesson from our Discussion Starters section (see list below). We hope you'll also try our ready-made Earth Day lessons.
 View and download a printable 8.5″ × 11″ PDF
 View and download the full-sized PDF
 View and download a printable PDF without text (for a quiz)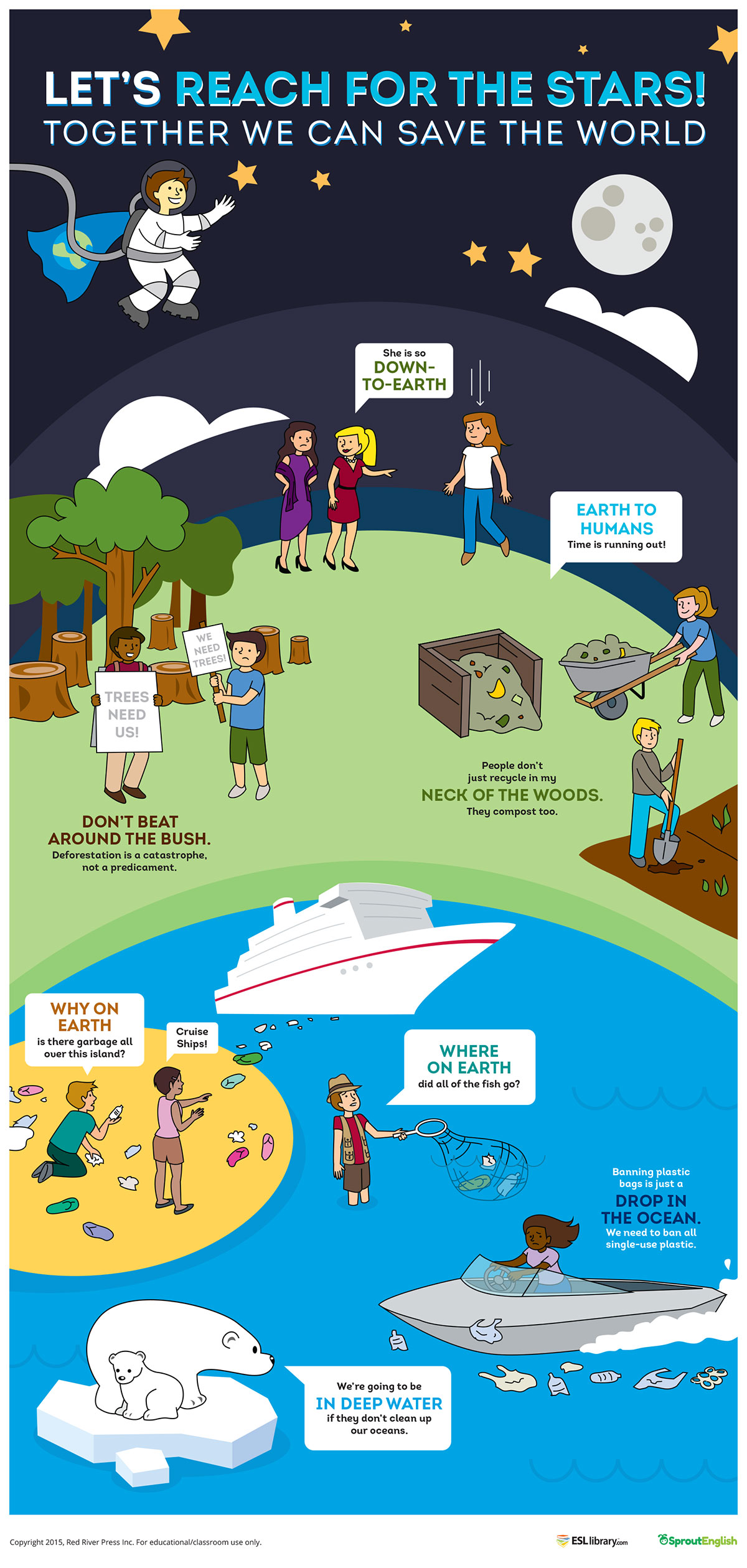 Copyright
Here's what you can / cannot do with this poster:
You can use this poster for free with your students, for educational purposes. You may make photocopies for your students and your classroom walls. You may email your students a link to this page, so that they can access the file on their own. You may not alter or republish the poster. You may not upload the poster to any server. Thanks for respecting our work!
Related Resources
At ESL Library, we believe that every day is Earth Day. We hope you'll check out our Lesson Collection about the Environment and use these lessons throughout the year. We have a lesson that goes with every example in the poster above, as well as many more. You'll find the following lessons in our Discussion Starters section.
Consumerism
Deforestation
Composting
Cruise Ships
Overfishing
Banning Plastic Bags
Ocean Garbage
Climate Change
Other Visual Learning Posters
Tips on Teaching Idioms