Susan B. Anthony
High Int
Podcast: Play in new window | Download
Today's podcast features a reading from our Famous People lesson about Susan B. Anthony.
In this lesson, students read about the historic activist who helped women achieve the right to vote in America.
To see the full transcript and use the ready-made lesson in class, log in to ESL Library and choose the Famous People lesson on Susan B. Anthony.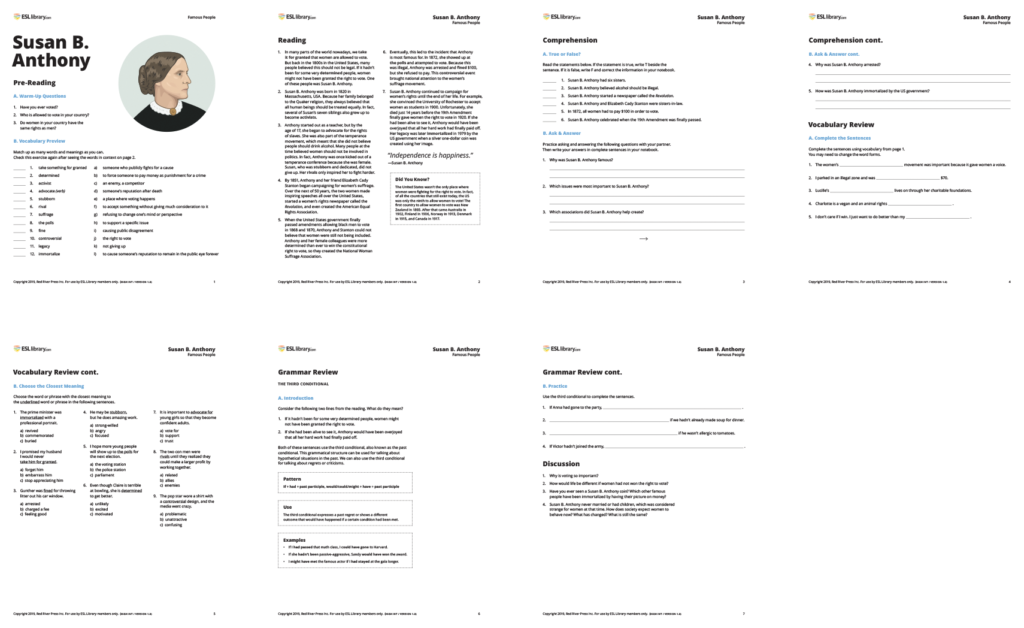 Not an ESL Library member? Get unlimited access to 1,000+ lessons and 2,000+ flashcards. Subscribe today!