Happy Grammar Day (March 4th), teachers!
Did you know that ESL Library Digital now has grammar practice materials? You can try 15+ digitized grammar lessons from our Grammar Practice Worksheets section. Our entire Grammar Stories section is also available on our digital platform. We will continue to add new digital grammar tasks each month.
To find out which ESL Library lessons are available on our digital platform, go to the lesson section and select the Digital filter.
Grammar Practice Worksheets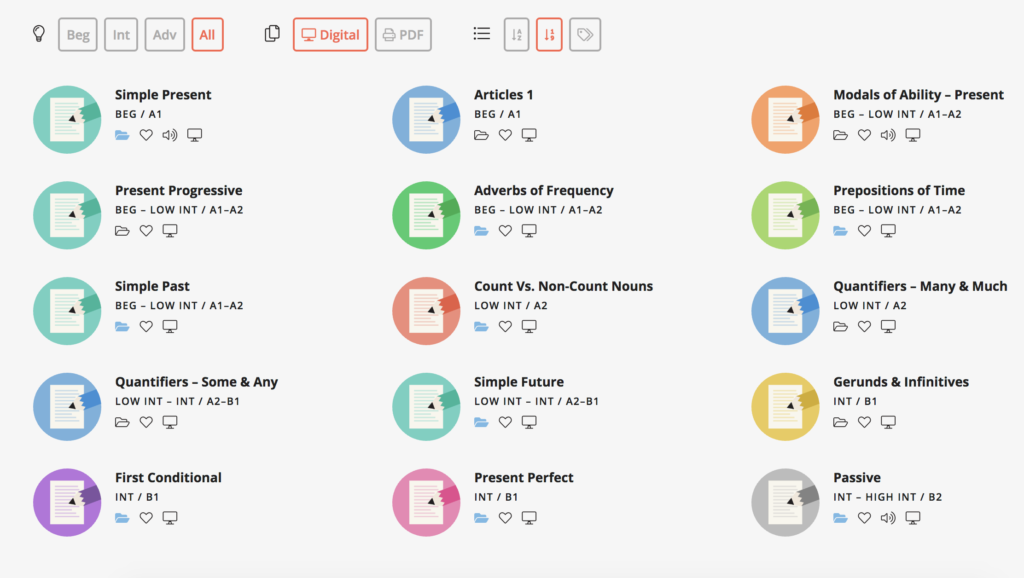 We offer many types of grammar tasks on our digital platform, including Read & Listen, Matching, Find Someone Who, and many more. We also have digital grammar quizzes! For in‑depth grammar notes on each target, we recommend printing the first few pages from our printable lessons.
Grammar Stories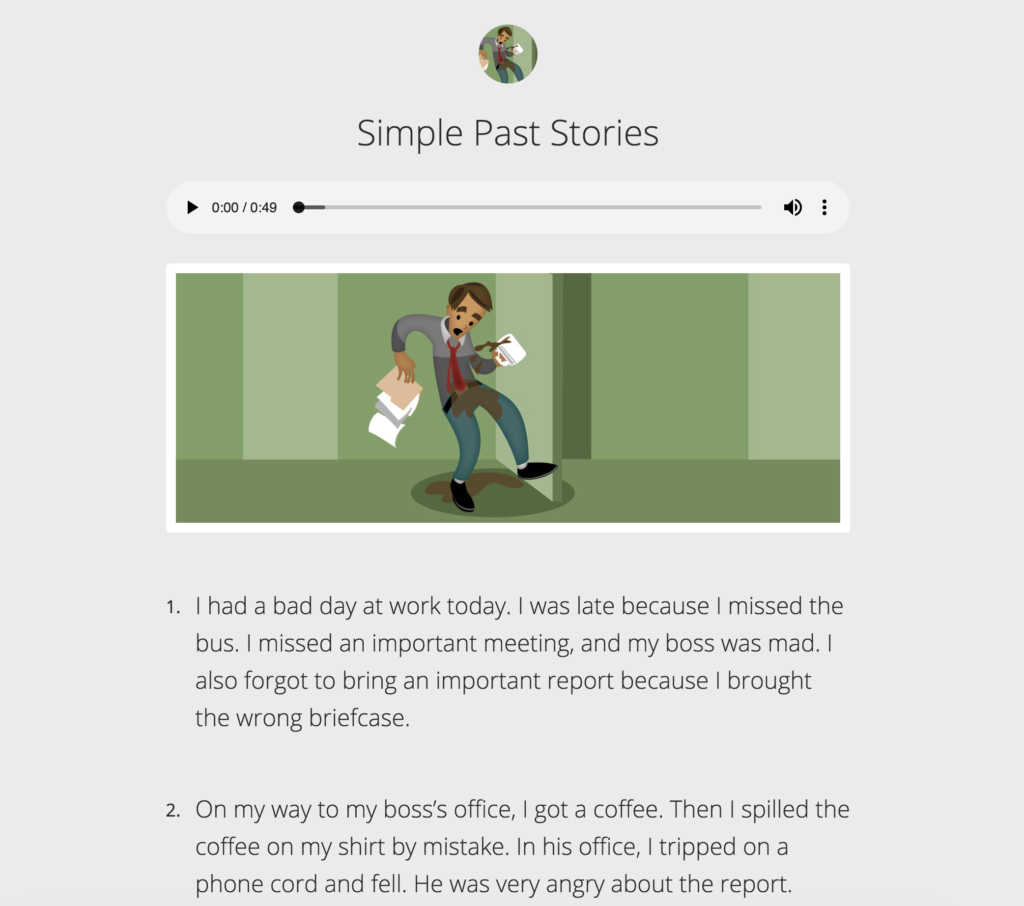 As our publishing team works hard at adapting our printable lessons for digital, our developers are busy improving and creating new digital task types for in-class sessions and homework.
If you're unfamiliar with ESL Library's new digital platform, you can watch a recording of our first‑ever ESL Library Digital Webinar (Jan 22, 2019). Our Digital Help Section will come in handy too.
ESL Library Digital Webinar
We've adapted and uploaded 500+ of your favorite ESL Library printable lessons to our digital platform already, and we're adding more each week. And don't worry! ESL Library will continue offering printable versions and adding new printable materials each month as we have always done. We're just excited to give teachers and learners more options.
March forth!
Related
Not an ESL Library member? Get unlimited access to 1,000+ lessons and 2,000+ flashcards. Subscribe today!