The Supreme Court (US)
High Int
Podcast: Play in new window | Download
Today's podcast features a reading from our Famous Things lesson about The Supreme Court (US).
In this lesson, students read about the highest court in the US judicial system. Students learn about court procedures and the role of Supreme Court justices. This lesson includes a pair information gap task and an optional research task.
To see the full transcript and use the ready-made lesson in class, log in to ESL Library and choose the Famous Things lesson on The Supreme Court.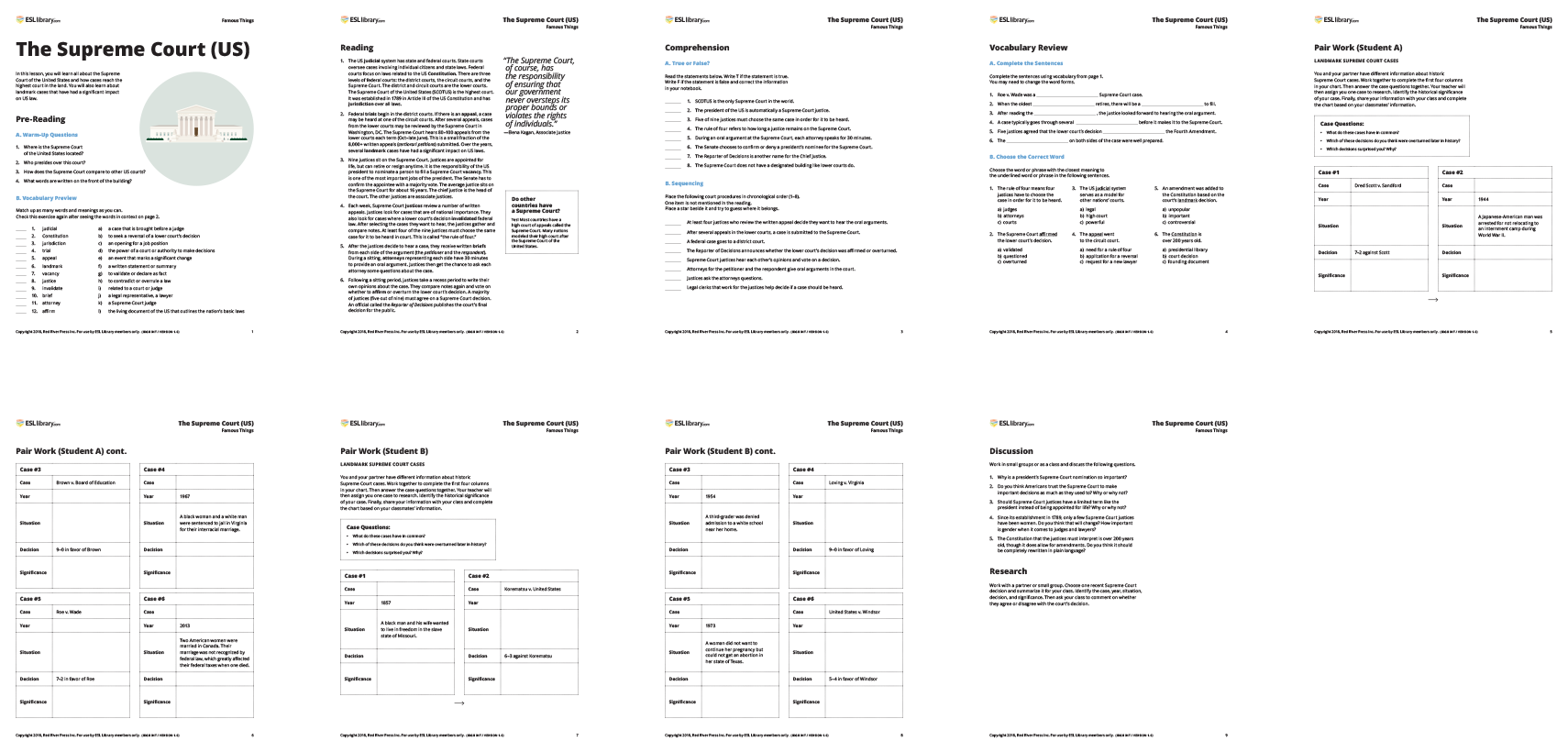 Not an ESL Library member? Get unlimited access to 1,000 + lessons and 2,000+ flashcards. Subscribe today!