The Thai Cave Rescue (Int – High Int)
Podcast: Play in new window | Download
Today's podcast features a reading from our Historic Events lesson about The Thai Cave Rescue.
In this lesson, students read about the miraculous rescue of 12 young boys and their soccer coach from a flooded cave in Thailand. Learners also review the third conditional.
To see the full transcript and use the ready-made lesson in class, log in to ESL Library and choose the Historic Events lesson on The Thai Cave Rescue.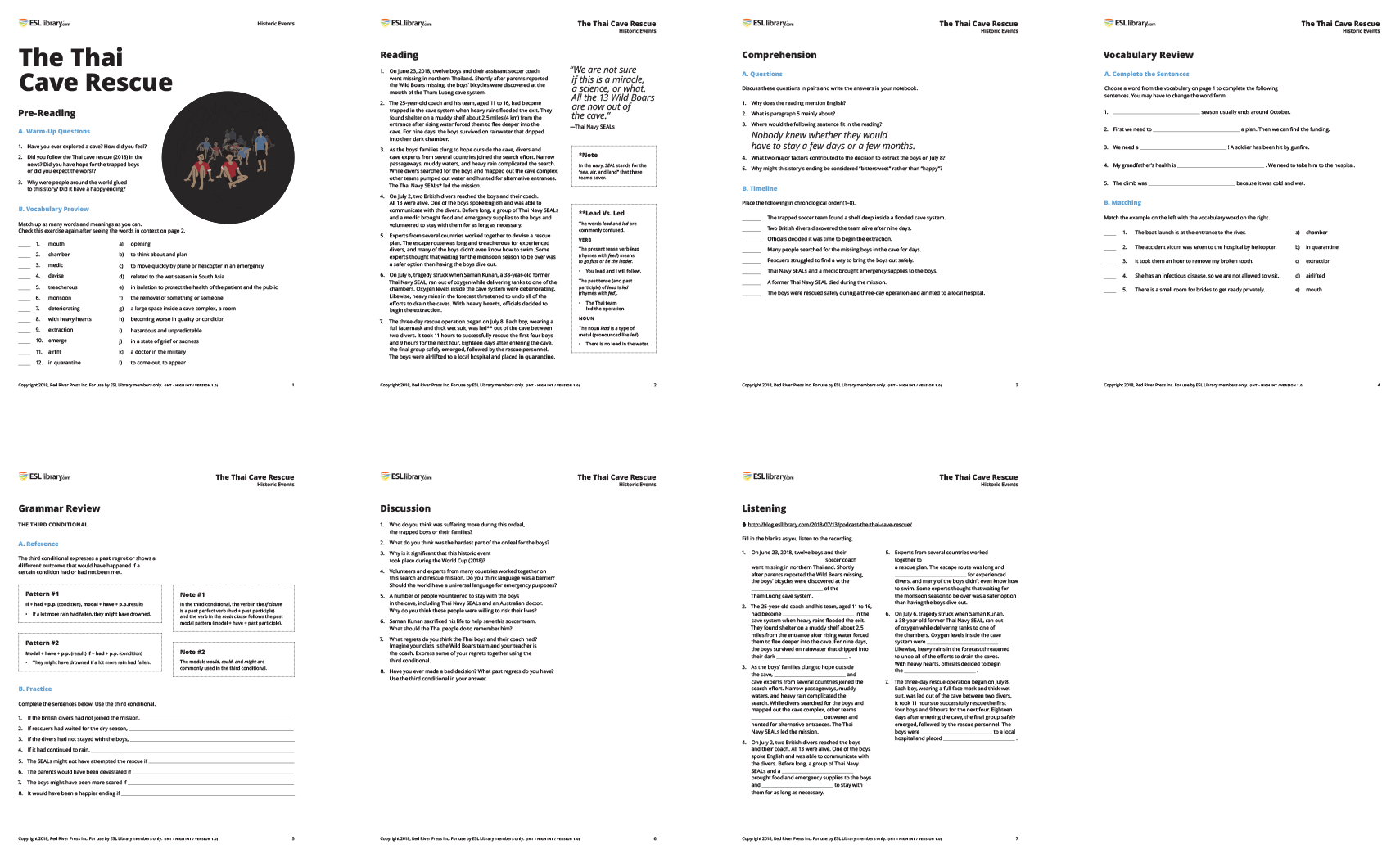 Note: We have made this lesson free this July for all teachers. You must log in to access the lesson, but if you are not a subscriber you can skip the payment page.
Not an ESL Library member? Get unlimited access to 1,000+ lessons and 2,000+ flashcards. Subscribe today!