Elon Musk
High Int – Adv
Podcast: Play in new window | Download
Today's podcast features a reading from our Famous People lesson about Elon Musk.
In this lesson, learners read about one of today's most successful entrepreneurs. They also practice making predictions using the future progressive tense. An optional video task featuring a motivational video about Elon Musk from our Famous People playlist is included.
To see the full transcript and use the ready-made lesson in class, log in to ESL Library and choose the Famous People lesson on Elon Musk.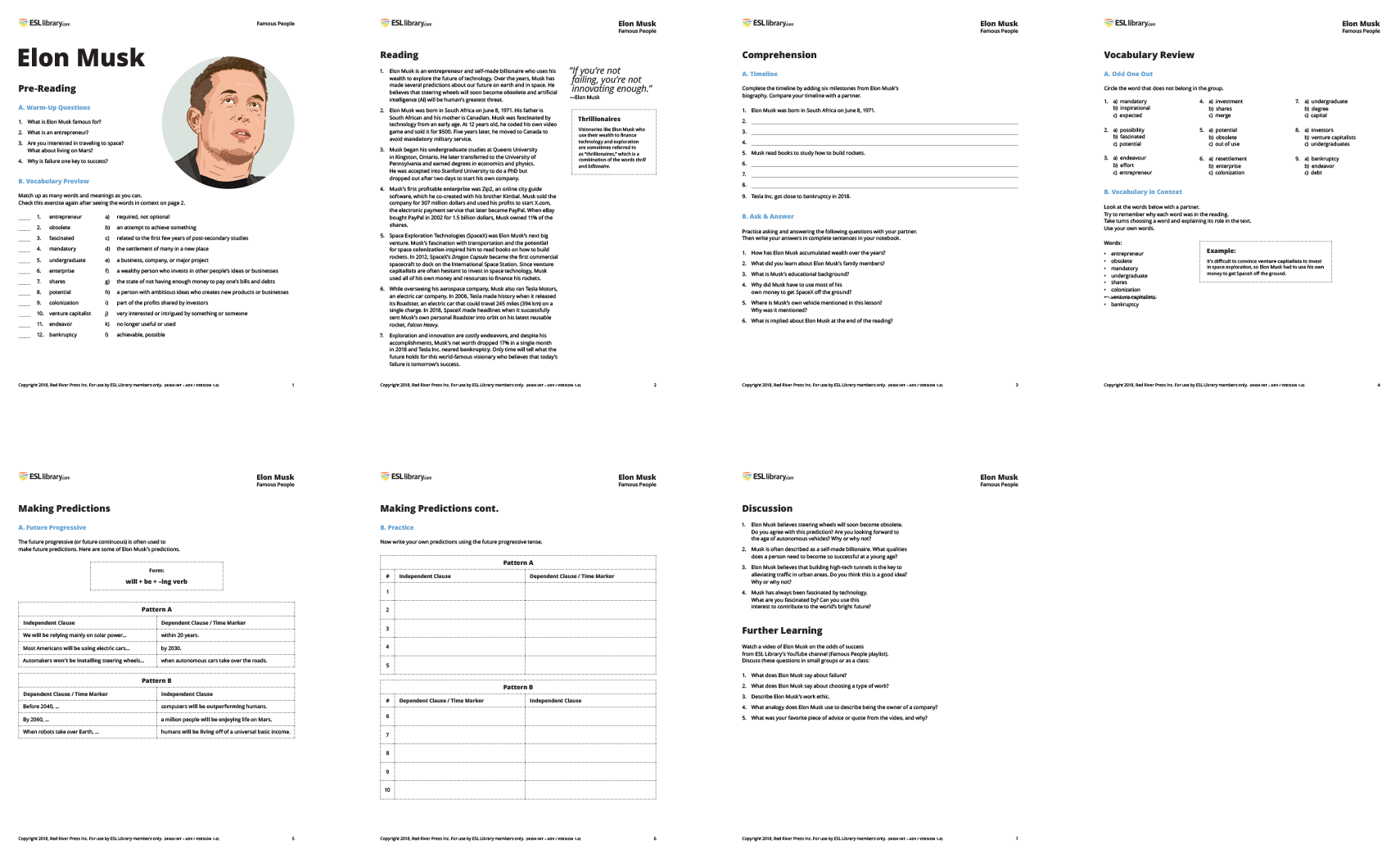 Not an ESL Library member? Get unlimited access to 1,000 + lessons and 2,000+ flashcards. Subscribe today!