The Migrant Children Crisis (High Int – Adv)
Podcast: Play in new window | Download
Today's podcast features a reading from our Historic Events lesson about The Migrant Children Crisis.
In this lesson, students read about and discuss a 2018 policy change in the US that affects the children of illegal migrants trying to enter the US. Students review new vocabulary and practice paraphrasing.
To see the full transcript and use the ready-made lesson in class, log in to ESL Library and choose the Historic Events lesson on The Migrant Children Crisis.
Note: June 20 is World Refugee Day. We know that many people want to discuss this topic this month. We have made this lesson free this June for all teachers. You must log in to access the lesson, but if you are not a subscriber you can skip the payment page.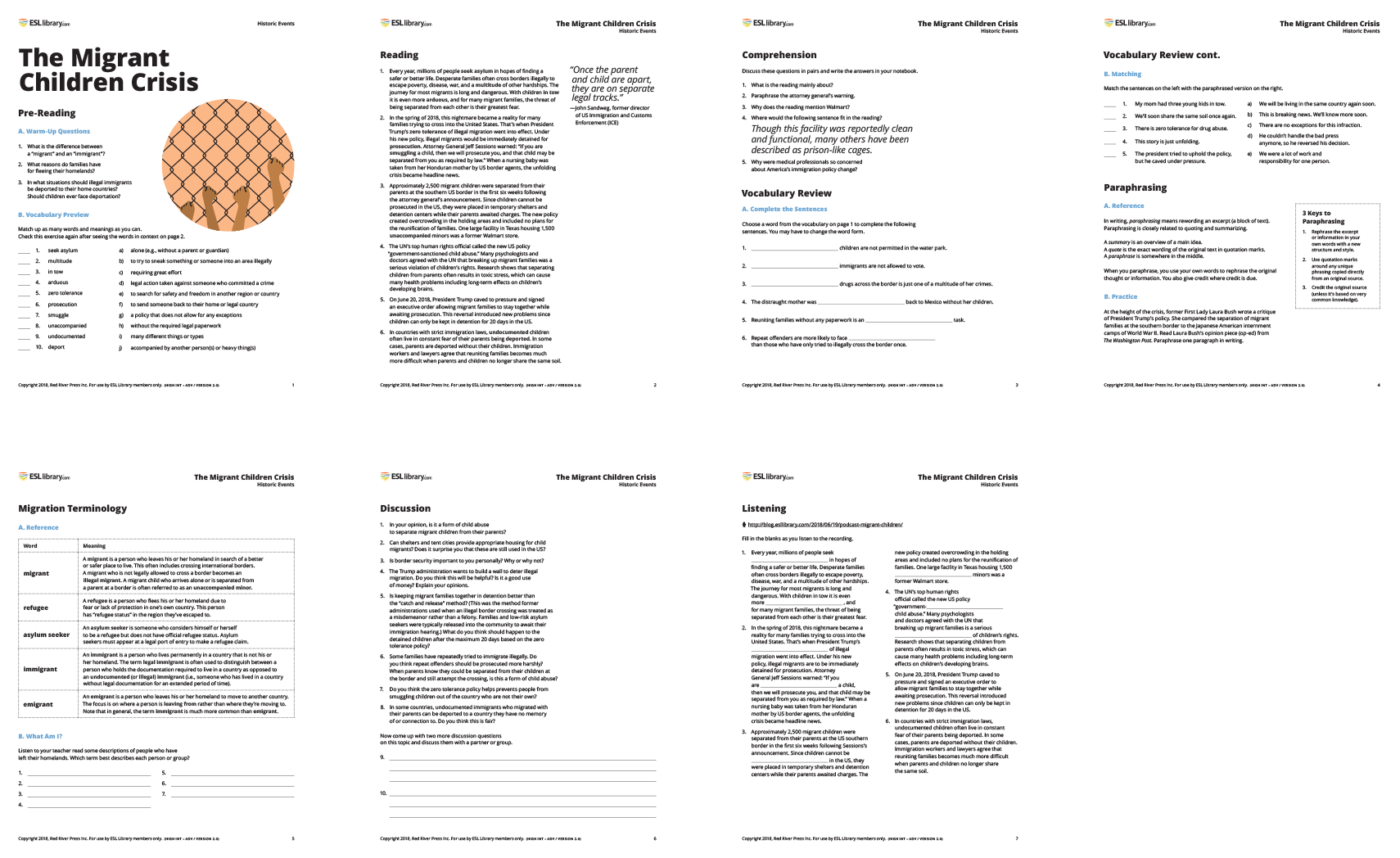 Not an ESL Library member? Get unlimited access to 1,000+ lessons and 2,000+ flashcards. Subscribe today!