Father's Day
Low Int
Podcast: Play in new window | Download
Today's podcast features a reading from our low-intermediate Holidays & Events lesson about Father's Day.
In this lesson, students review vocabulary for different types of fathers. They also discuss why Mother's Day is a more profitable holiday for businesses than Father's Day. This lesson includes a grammar review of common capitalization errors.
To see the full transcript and use the ready-made lesson in class, log in to ESL Library and choose the Holidays & Events lesson on Father's Day.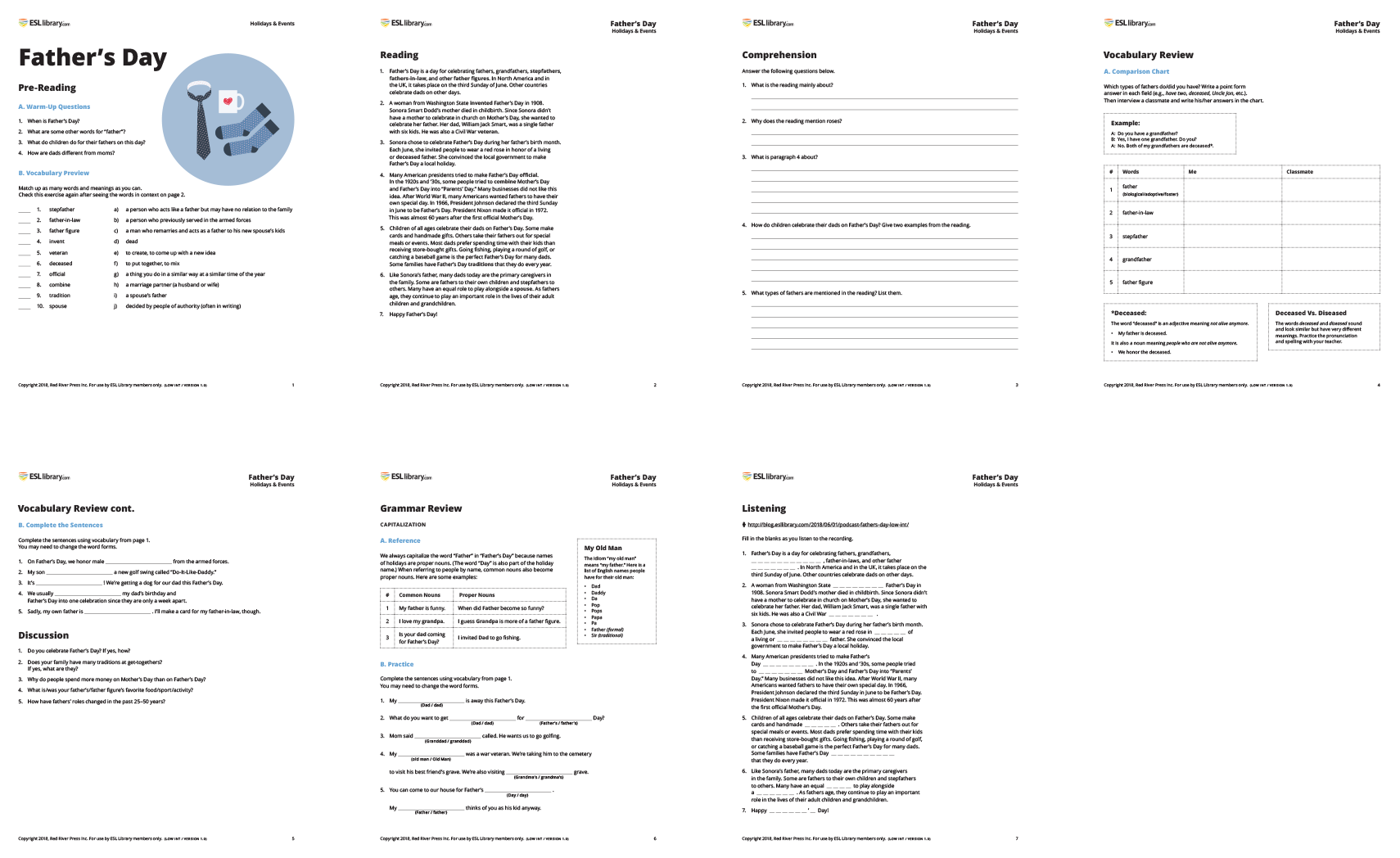 We also have a high-intermediate lesson and podcast on Father's Day.
Not an ESL Library member? Get unlimited access to 1,000 + lessons and 2,000+ flashcards. Subscribe today!