Will you be talking about Easter in class this week? Hop to it and try our Easter vocabulary lesson with brand-new illustrations that kids will love!
This nine-page Word Bank lesson includes a colorful picture dictionary with images related to Easter. Activities such as a matchup, word choice, word search, word scramble, and spelling bee help make this lesson engaging and fun. Discussion questions at the end allow your students to use the new vocabulary in context. This lesson also has a listening activity.
Our Word Bank lessons all come with a set of printable flashcards at the end. Hang them around your classroom for ready-made Easter decorations, or use them to elicit the vocabulary before the lesson or to quiz your students after the lesson.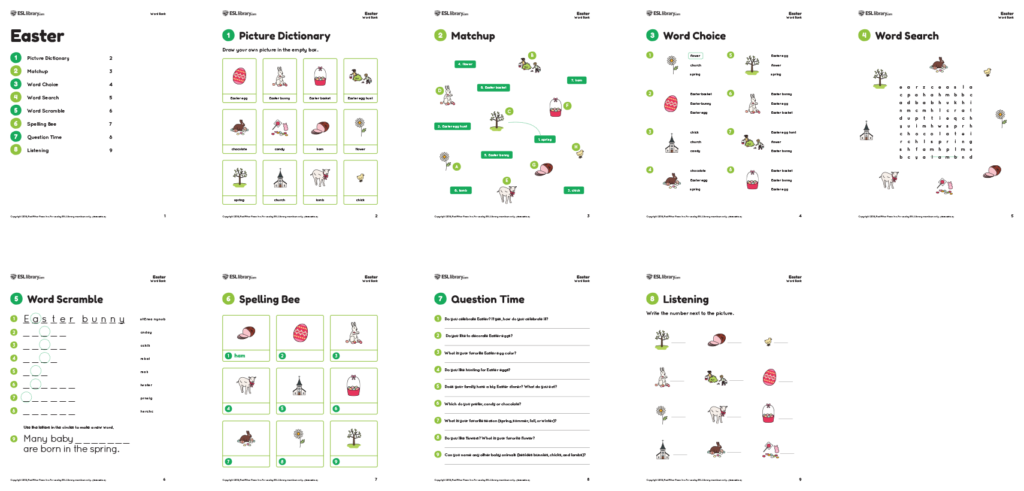 Find this lesson in the Word Bank section.
Related
Not an ESL Library member? Get unlimited access to 1,000+ lessons and 2,000+ flashcards. Subscribe today!