Podcast: Volcanoes (Int – High Int)
Volcanoes
[ 3:16 ]
Play Now
|
Play in Popup
|
Download
Today's podcast features a reading from our Famous Things section about the science of Volcanoes.
How are volcanoes formed? Are mountains volcanoes? What is a volcano's "quiet period"? This lesson includes a reading, comprehension questions, vocabulary review tasks, a phrasal verbs review, and a research activity.
To see the full transcript and use the ready-made lesson in class, log in to ESL Library and choose the Famous Things lesson on Volcanoes.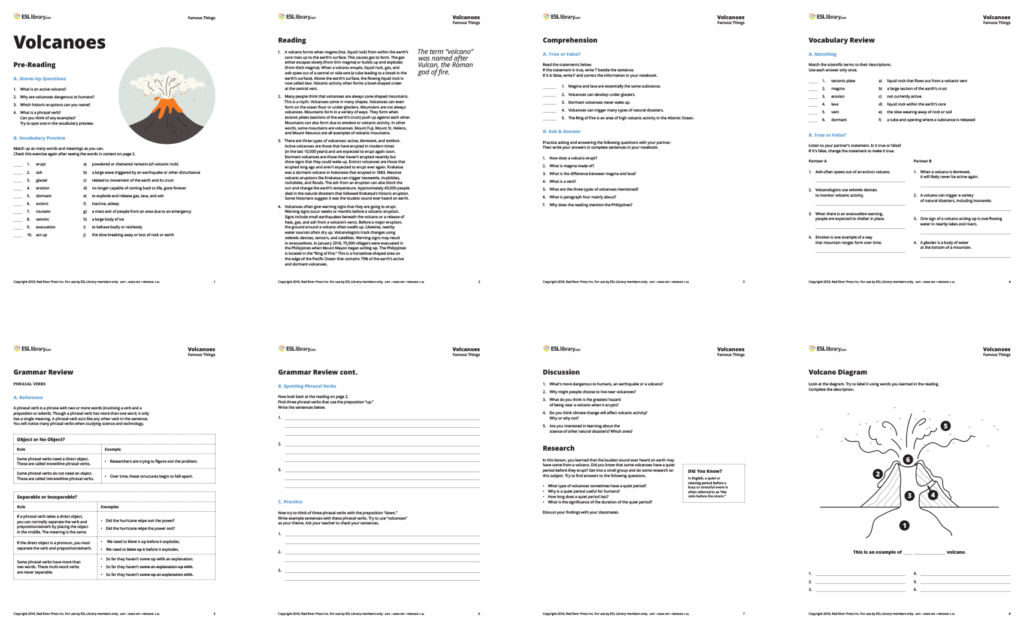 Not an ESL Library member? Get unlimited access to 1,000+ lessons and 2,000+ flashcards. Subscribe today!