Many countries will celebrate Valentine's Day on February 14. In some schools, it's common to participate in Valentine's Day activities like giving out cards and candy in class. Your students will also love our colorful Valentine's Day vocabulary lesson! This lesson is suitable for young learners and literacy students.
Our nine-page Word Bank lesson includes a colorful picture dictionary with 12 Valentine's Day words. Activities such as a matchup, word choice, word search, word scramble, spelling bee, and listening activity help make this lesson engaging and fun. Finish up with the discussion questions so that your students can try using the new vocabulary in context!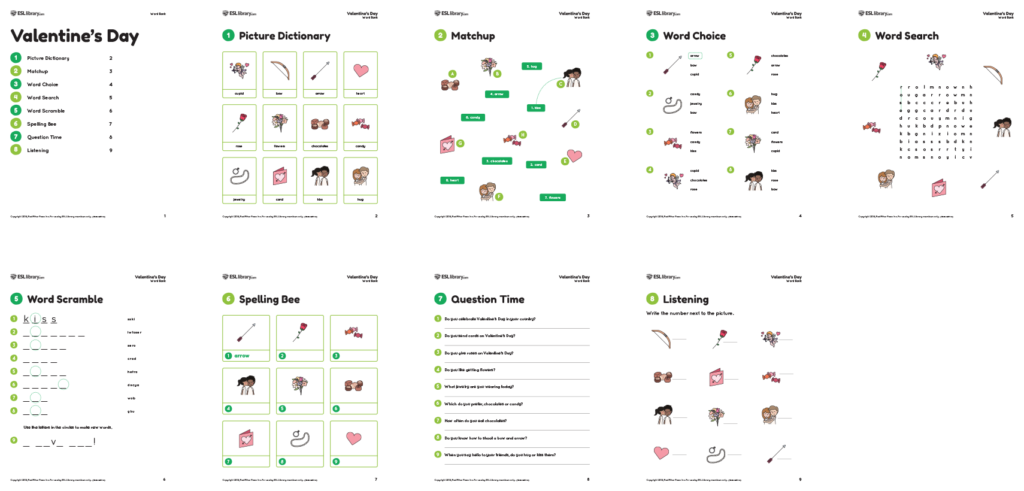 Check out our Valentine's Day Flashcards for even more theme-based vocabulary.
Related
Not an ESL Library member? Get unlimited access to 1,000+ lessons and 2,000+ flashcards. Subscribe today!