Australia Day is on January 26. Take a trip down under with our Word Bank lesson on Australian Animals!
In this nine-page Word Bank lesson, students will learn the spelling and pronunciation of common animals from Australia. This lesson includes a picture dictionary, matchup, word choice, word search, word scramble, spelling bee, and a listening task. Your young learners can also practice using the vocab in context with our discussion questions exercise.
The Australian animal images are also available as flashcards at the end of the lesson. Check out 10 Ways to Use Cards & Flashcards in Class for ideas on using animal flashcards.
Related Resources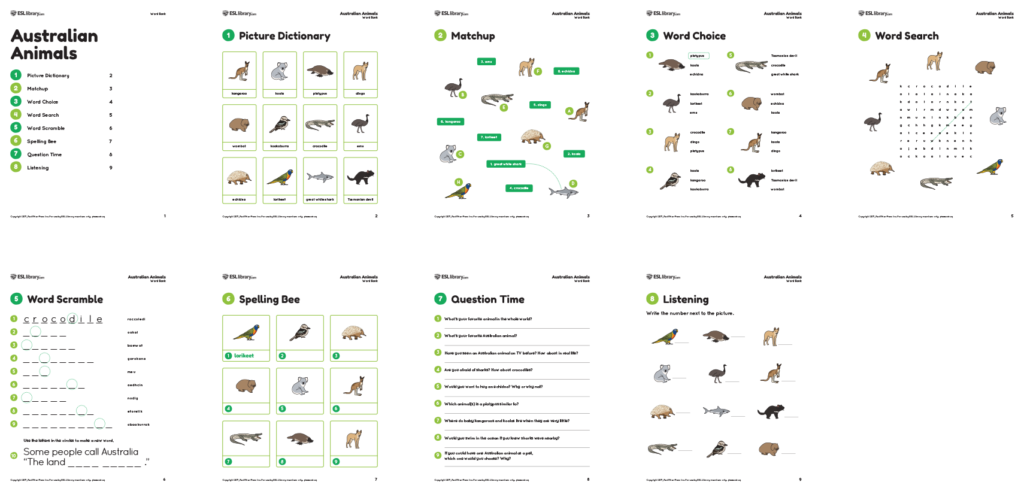 Not an ESL Library member? Get unlimited access to 1,000+ lessons and 2000+ flashcards. Subscribe today!