Podcast: Distracted Driving (Int – High Int)
Podcast: Play in new window | Download
Today's podcast features a reading from our Discussion Starters lesson about Distracted Driving.
In this lesson, students read about different types of distractions, including texting, playing music, and even eating while driving. Students practice related vocabulary and discuss hands-free devices. This lesson includes a grammar review of the different words forms and uses for the word "even."
To see the full transcript and use the ready-made lesson in class, log in to ESL Library and choose the Discussion Starters lesson on Distracted Driving.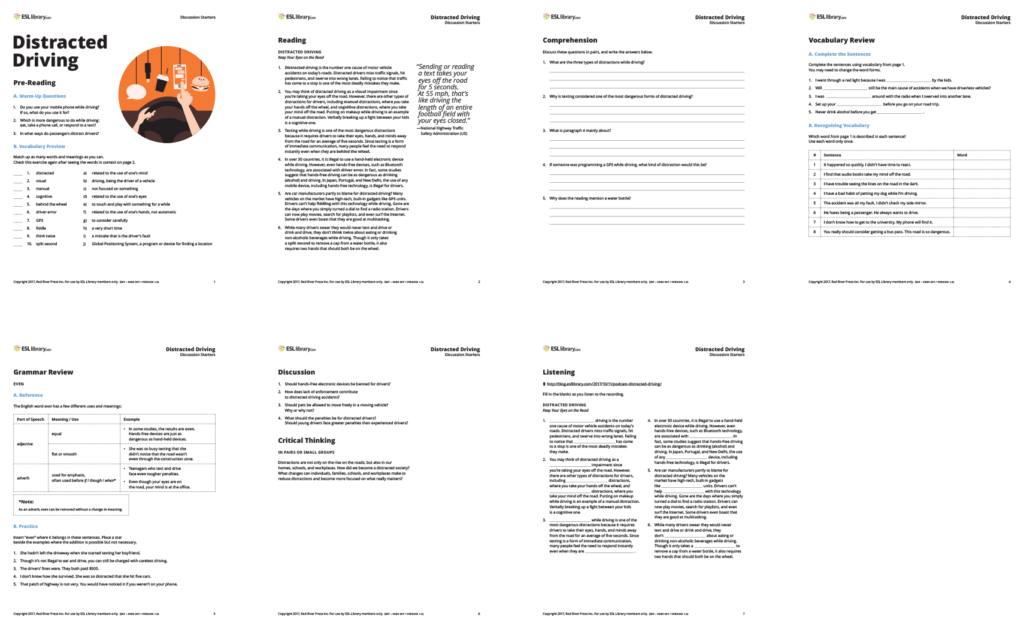 Not an ESL Library member? Get unlimited access to 900+ lessons and 2000+ flashcards. Subscribe today!