Are you looking for extra reading & listening practice for your low‑intermediate English learners? ESL Library's Easy Readers (previously Mini‑Biographies) section has a new look and feel.
Activities
Each booklet includes the following:
a short reading about a familiar subject (low-intermediate level)
a streamable/downloadable audio file
a set of comprehension questions (for listening or reading comprehension and writing practice)
a few vocabulary review puzzles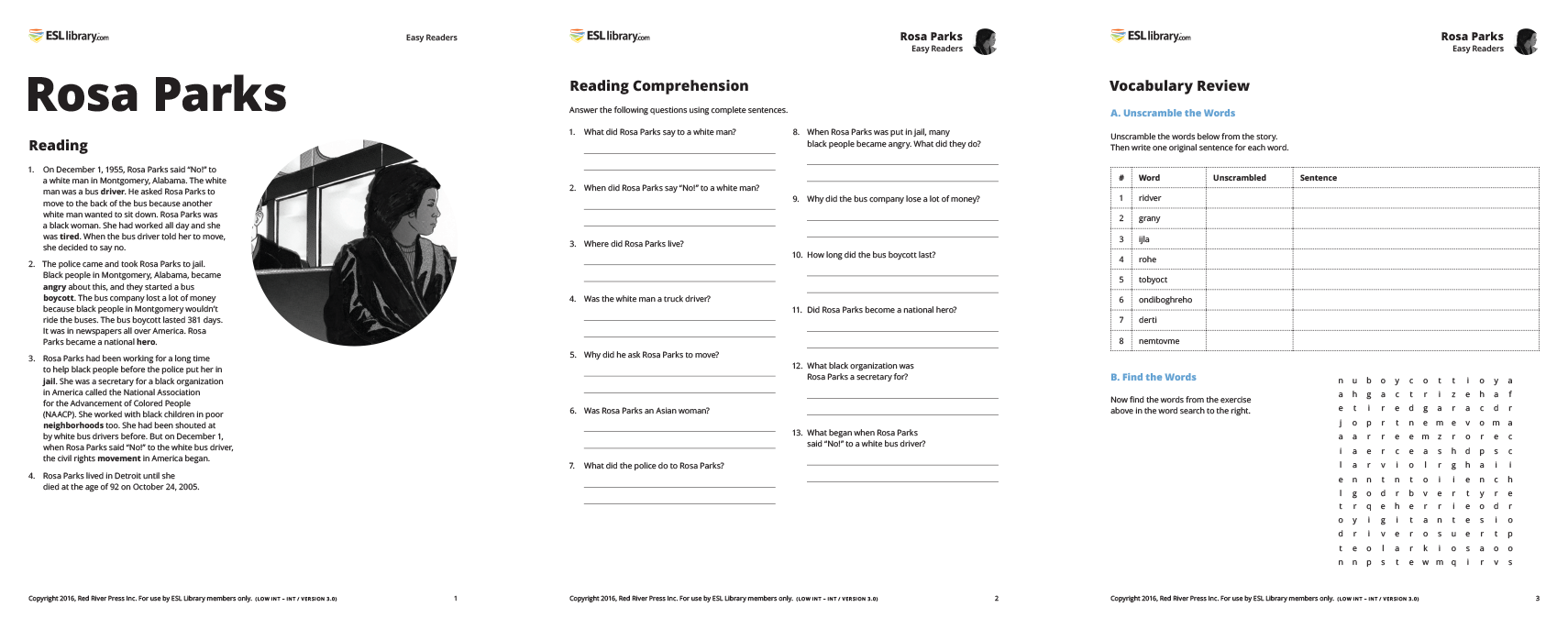 Sample Topics
Here are a few sample topics from this section:
Ideas
Here are some ideas for using these readers in your classrooms:
visit the ESL Lesson Plan Calendar and use a lesson that corresponds with a historic event (e.g. Rosa Parks Day)
assign audio before doing the lesson in class (flipped classroom style)
use comprehension questions for a reading assessment task
use reading for a summary/paraphrasing assessment task
offer reading and word search activity to students who finish other work ahead of time
leave booklets in a reading corner for extra reading practice
assign jigsaw activities where students learn about a subject and share information with others
Higher Levels
For intermediate to advanced readers, try our Famous People lessons.