Podcast: The American Dream (Int)
Podcast: Play in new window | Download
The American Dream
"It is not a dream of motor cars and high wages merely, but a dream of social order in which each man and each woman shall be able to attain the fullest stature of which they are innately capable."

—James Truslow Adams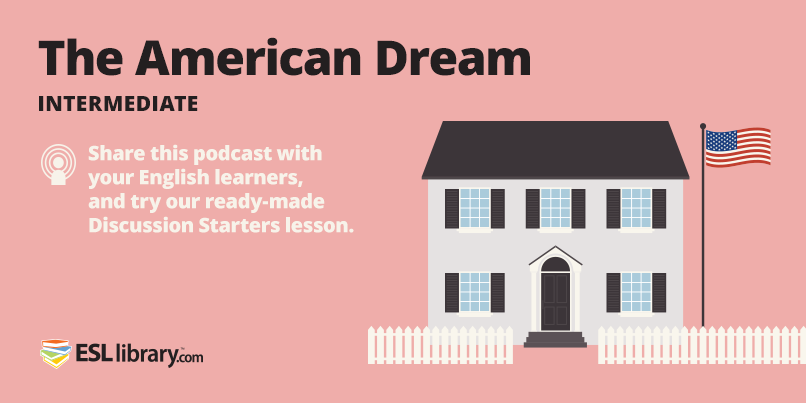 Today's podcast features a reading from our intermediate Discussion Starters lesson about The American Dream. In this ready-made lesson, students explore different viewpoints about the dream and discuss whether it's dead and gone or alive and well. This lesson also includes punctuation practice (using apostrophes with words ending in -s) and an optional video challenge.
To see the full transcript and use the ready-made lesson plan in class, log in to ESL Library and choose the The American Dream lesson from our Discussion Starters section. Related videos are available on our YouTube channel.

We owe say a special thank you to subscriber Jessica who requested a lesson on this topic!
Not an ESL Library member? Get unlimited access to 700+ lessons and 2000+ flashcards. Subscribe today!