Podcast: Hedy Lamarr (Int)
Podcast: Play in new window | Download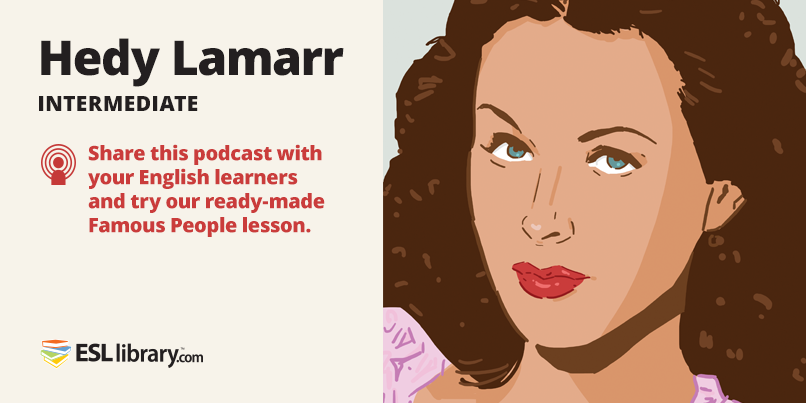 Hedy Lamarr
Today's podcast features a reading from our intermediate-level Famous People lesson about Hedy Lamarr. In this podcast, learners listen to a biography about a famous Austrian American actress and inventor who was known for her beauty rather than her brains. Students learn and practice new vocabulary and discuss the value of beauty over intelligence.
To see the full transcript and use the ready-made lesson plan in class, log in to ESL Library and choose the intermediate-level Prince lesson from our Famous People section.

You may also be interested in our Lesson Collection on Innovation and Technology.
Not an ESL Library member? Get unlimited access to 700+ lessons and 2000+ flashcards. Subscribe today!