Podcast: Prince (Int)
Podcast: Play in new window | Download
Prince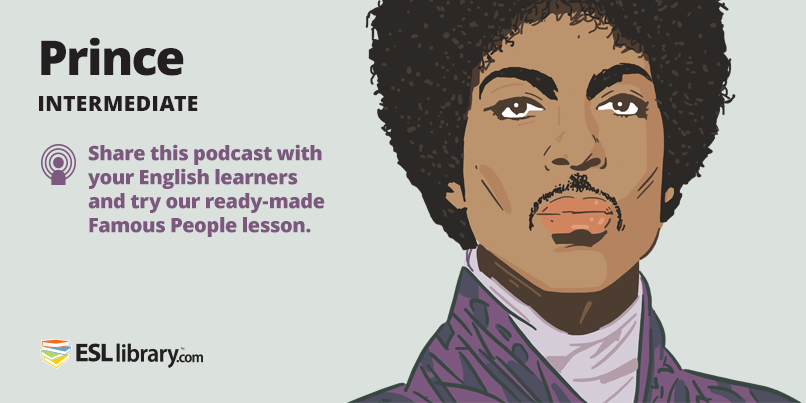 Today's podcast features a reading from our intermediate-level Famous People lesson plan about Prince. In this podcast, learners listen to a biography about this American music legend from Minneapolis. In the related lesson, students correct common English errors and submit a personal response about Prince's name, name change, and the origin of their own name.
To see the full transcript and use the ready-made lesson plan in class, log in to ESL Library and choose the intermediate-level Prince lesson from our Famous People section.

We also have a beginner Prince lesson and podcast and a theme-based Lesson Collection on Music & Musicians.
Not an ESL Library member? Get unlimited access to 700+ lessons and 2000+ flashcards. Subscribe today!