Podcast: Earth Day (Low Int)
Podcast: Play in new window | Download
Earth Day
Today's podcast features a reading from our low-intermediate Holidays & Events lesson plan about Earth Day. In this podcast, learners are introduced to the history of Earth Day. They also learn some topic-based vocabulary. The related lesson includes speaking practice and a vocabulary review puzzle.
To see the full transcript and use the ready-made lesson plan in class, log in to ESL Library and choose the low-intermediate level Earth Day lesson from our Holidays & Events section. We also have a high-intermediate Earth Day lesson and podcast. You may also be interested in our theme-based Lesson Collection on the Environment.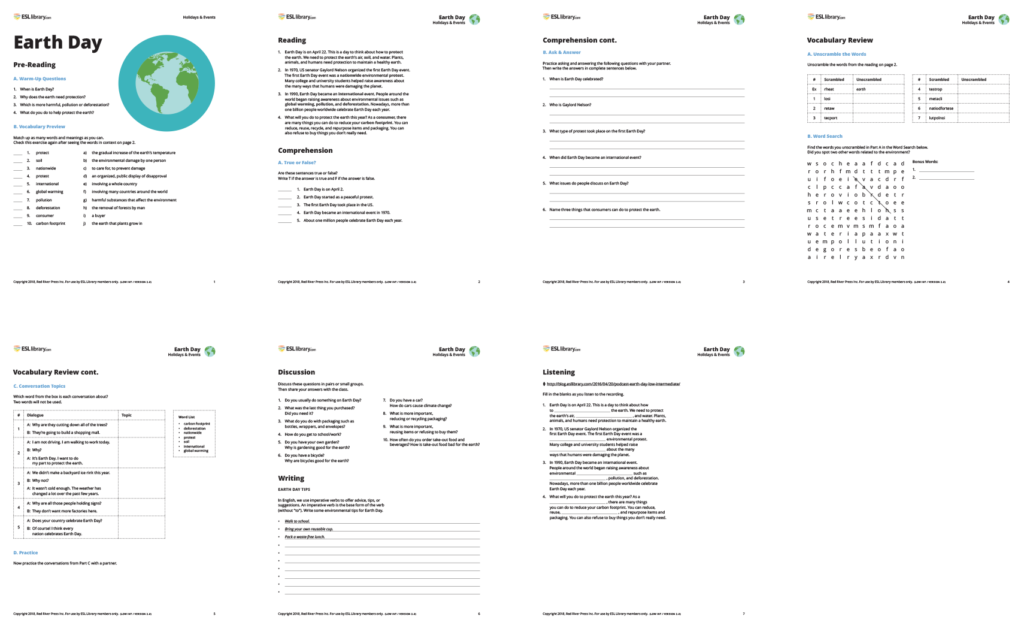 Not an ESL Library member? Get unlimited access to 1,000+ lessons and 2,000+ flashcards. Subscribe today!