Podcast: Classrooms of the Future (Int – Adv)
Podcast: Play in new window | Download
Classrooms of the Future
"I realized if you can change a classroom, you can change a community, and if you change enough communities, you can change the world." —Erin Gruwell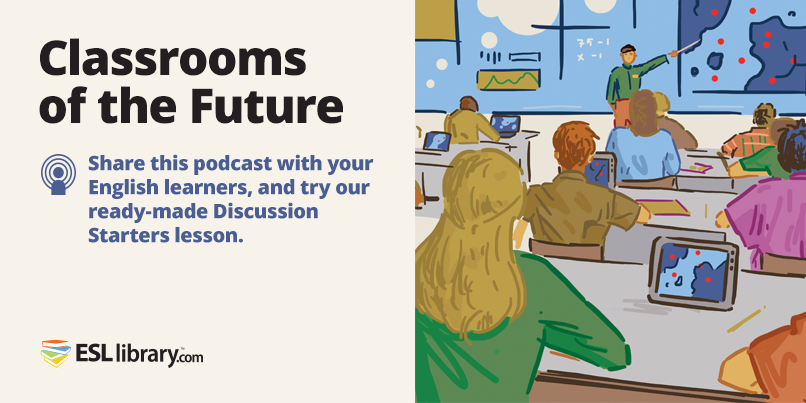 Today's podcast features a reading from our intermediate Discussion Starters lesson about Classrooms of the Future. In our Classrooms of the Future lesson, students read and think about what the classroom of the future might look like. They discuss the role of technology and the role of the teacher. They also take part in a group assignment. This lesson includes a review of maybe vs. may be.
To see the full transcript and use the ready-made lesson plan in class, log in to ESL Library and choose the Classrooms of the Future lesson from our Discussion Starters section. Related videos are available on our YouTube channel.

Not an ESL Library member? Get unlimited access to 700+ lessons and 2000+ flashcards. Subscribe today!