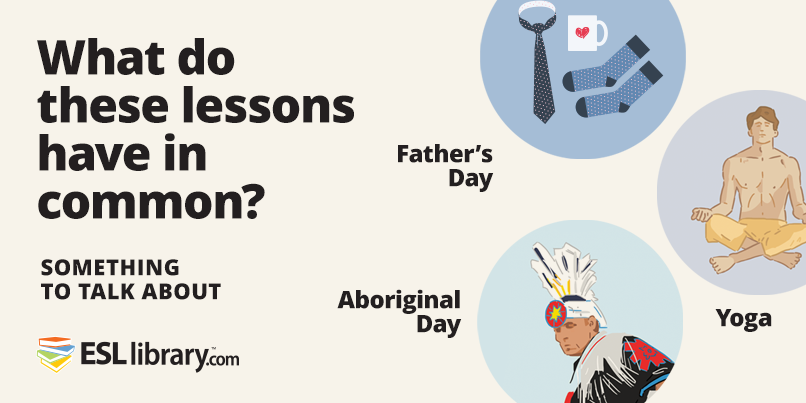 This year, International Yoga Day, Father's Day, and Aboriginal Day all fall on the same day—June 21, also know as the summer solstice.
In Vancouver, Canada, the BC government has a special plan for that day. It involves shutting down a major bridge that feeds into the downtown core. Why? On June 21, the Burrard Bridge will be shut down for 7 hours for a massive yoga class.
While bridge shutdowns always get a lot of attention in Vancouver, this particular one, which doesn't involve construction, really has people talking. Are you looking for something interesting to talk about with your English learners this month? Do you enjoy using authentic materials?
Share an article about this issue with your students and have a class discussion. Here are a few to choose from.
You can also follow the discussion on Twitter! Search for the tag #OmTheBridge.
Discussion Questions
Is this event an insult to Aboriginals in Canada?
Should a major bridge or road be shut down for sports & leisure events such as marathons?
Do you think Vancouver taxpayers have a reason to be upset about the money that is being spent on this yoga class?
What does Lululemon have to do with this story?
Do you think the BC government will cancel this event due to growing opposition?
Related Lessons
We hope this story inspires you to try one of these ready-made, newly designed lesson plans!