Podcast: Golden Week
Podcast: Play in new window | Download
Golden Week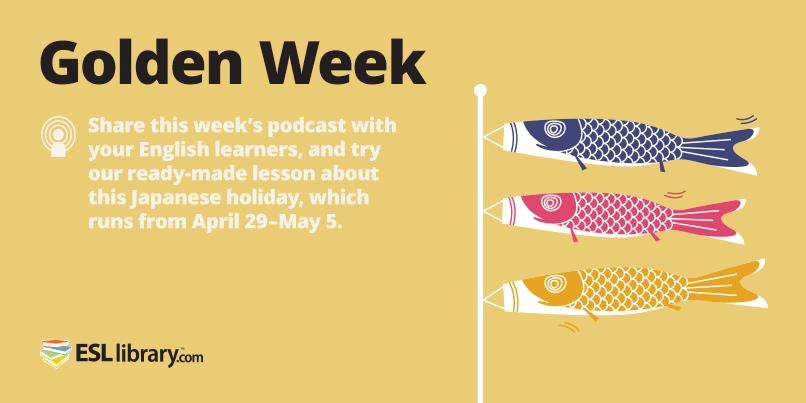 This week's podcast features a reading from our intermediate Holidays & Events lesson plan on Golden Week. In this lesson, students read about a celebration of spring that takes place in Japan. After learning a little about each holiday that takes place during Golden Week, students practice making plans based on busy schedules. Students also learn some "gold" idioms.
To see the full transcript and use the ready-made lesson plan in class, log in to ESL Library and choose our Holidays & Events section.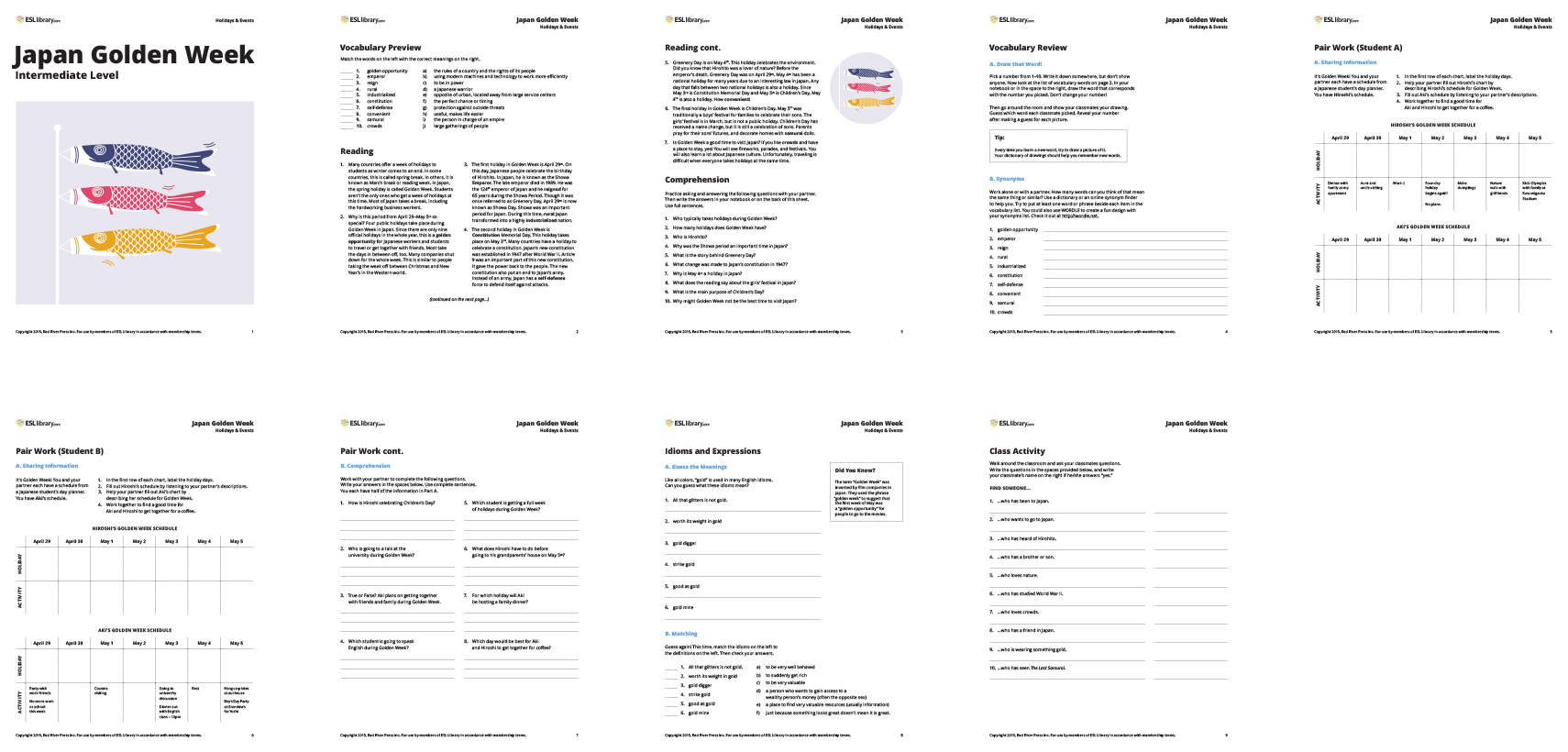 Free #English listening practice: Golden Week Click To Tweet
Type "Japan" into ESL Library's Search for related lessons
Not an ESL Library member? Get unlimited access to 700+ lessons and 2000+ flashcards. Subscribe today!