Podcast: Barack Obama (Beginner)
Podcast: Play in new window | Download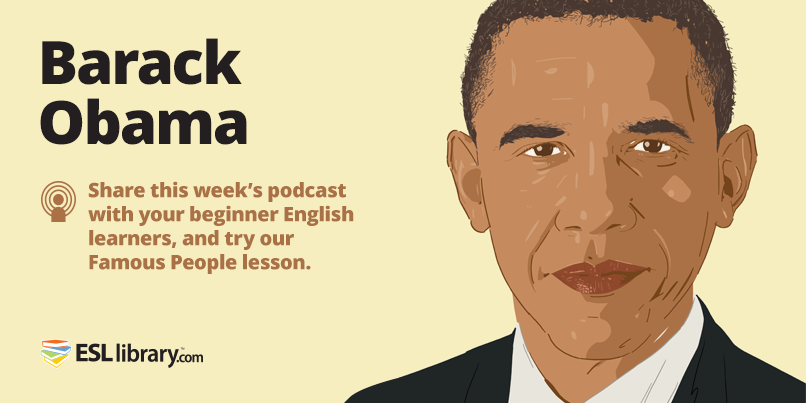 Barack Obama (Beginner)
Today's podcast features a reading from our beginner Famous People lesson plan about Barack Obama. In this lesson, students read a few sentences about the first African American president. They also review nations and nationalities, and practice forming questions and writing about themselves.


To see the full transcript and use the ready-made lesson plan in class, log in to ESL Library and choose our Famous People section (Beginner – Barack Obama).
Note: Our Barack Obama lessons are useful if you teach a multi-level class. We also have a ready-made low-intermediate and high-intermediate lesson plan on Barack Obama. Listen to our low-intermediate and high-intermediate podcasts.
Not an ESL Library member? Get unlimited access to 700+ lessons and 2000+ flashcards. Subscribe today!