Podcast: Barack Obama (Low-Intermediate)
Podcast: Play in new window | Download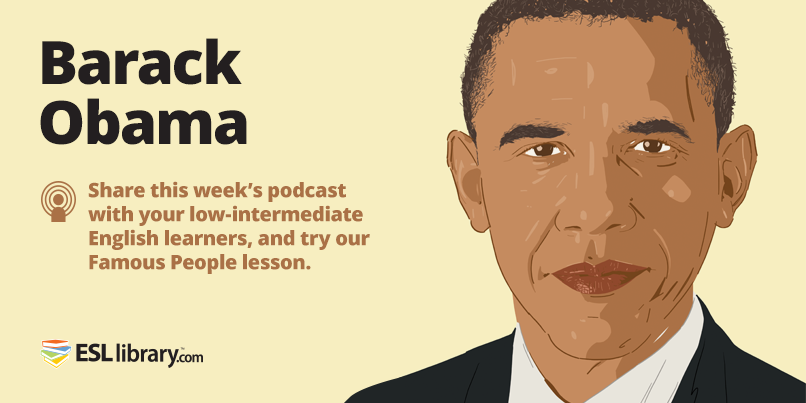 Barack Obama (Low-Intermediate)
Today's podcast features a reading from our low-intermediate Famous People lesson plan about Barack Obama. In this lesson, students read a short bio about the first African American president. They also practice identifying word forms and pronouncing years.
To see the full transcript and use the ready-made lesson plan in class, log in to ESL Library and choose our Famous People section.
Note: We also have a ready-made high-intermediate lesson plan on Barack Obama. Listen to our high-intermediate Barack Obama podcast here.
Not an ESL Library member? Get unlimited access to 700+ lessons and 2000+ flashcards. Subscribe today!