Podcast: Freedom of the Press
Podcast: Play in new window | Download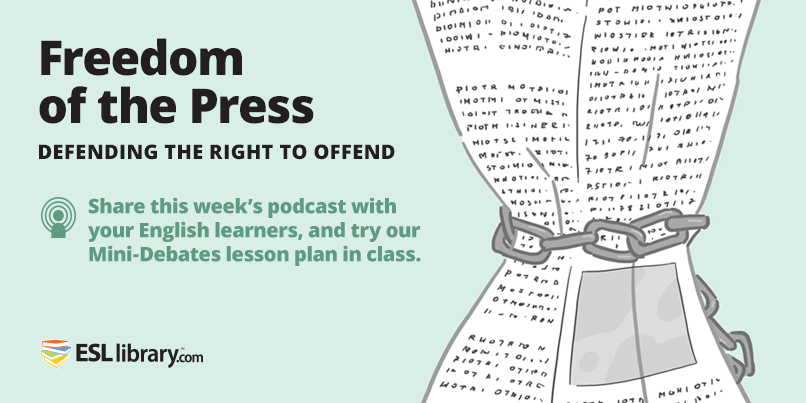 Freedom of the Press
Today's podcast features a reading from our high-intermediate Mini Debates lesson plan on Freedom of the Press. In this lesson, students read about the freedoms and restrictions of the media. They discuss how the definition of "the press" has changed, and debate whether or not journalists should have the right to offend.
To see the full transcript and use the ready-made lesson plan in class, log in to ESL Library and choose our Mini Debates section. We also have a ready-made Discussion Starters lesson plan on Censorship. (Podcast preview)
Introduce your students to iTunes today! This is Episode #244.
Check out previous podcasts here, including last week's podcast, Saying Numbers. Coming soon to our podcast: Eating with the Family.
Not an ESL Library member? Get unlimited access to 700+ lessons and 2000+ flashcards. Subscribe today!