It has been 70 years since the liberation of Auschwitz concentration camp. Some of the last living survivors of the death camp gathered in Poland today for a memorial. The survivors asked the world not to forget the hate crimes that took place during World War Two. They also asked the world not to let this atrocity happen again.
In remembrance of the closing of Auschwitz, we are featuring our Holocaust and Heroism Remembrance Day (27th day of Nisan) lesson, and making it available to non-members. Please share this lesson with your students and other teachers around the world. This lesson includes a reference page with useful expressions for discussing sensitive issues.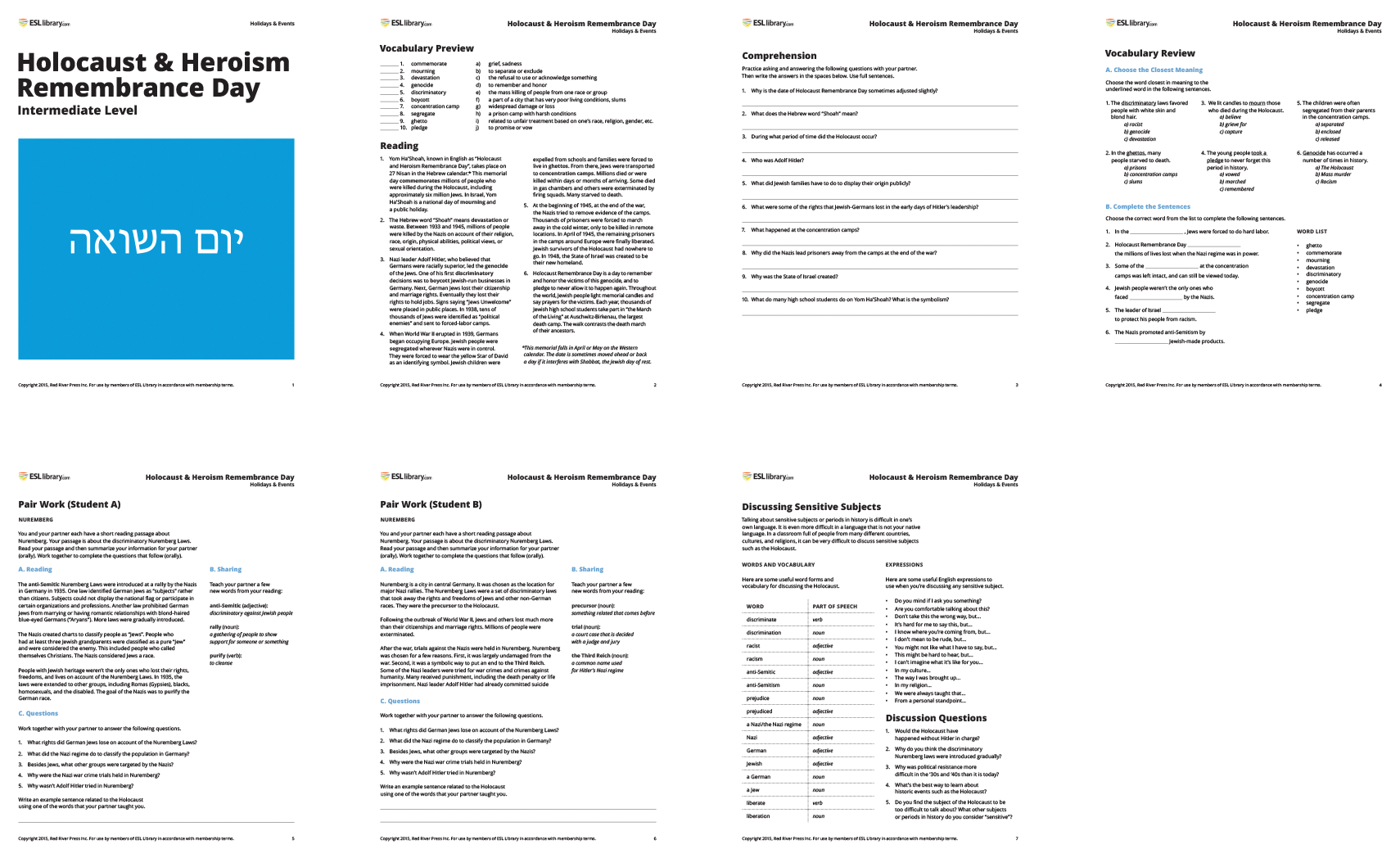 Please preview the lesson and review the Teachers' Notes to determine if the content and reading level is appropriate for your learners. A podcast preview is also available.