Podcast: Gun Control
Podcast: Play in new window | Download
Note: This lesson and podcast were updated following the mass school shooting in Florida at Stoneman Douglas High School on February 14, 2018.
Gun Control
Today's podcast features a reading from our intermediate Mini Debates lesson plan on Gun Control. In this lesson, students read about how Australia was able to crack down on guns. Students discuss mass shootings from around the world, and debate issues related to gun control.
To see the full transcript and use the ready-made lesson plan in class, log in to ESL Library and choose our Mini Debates section.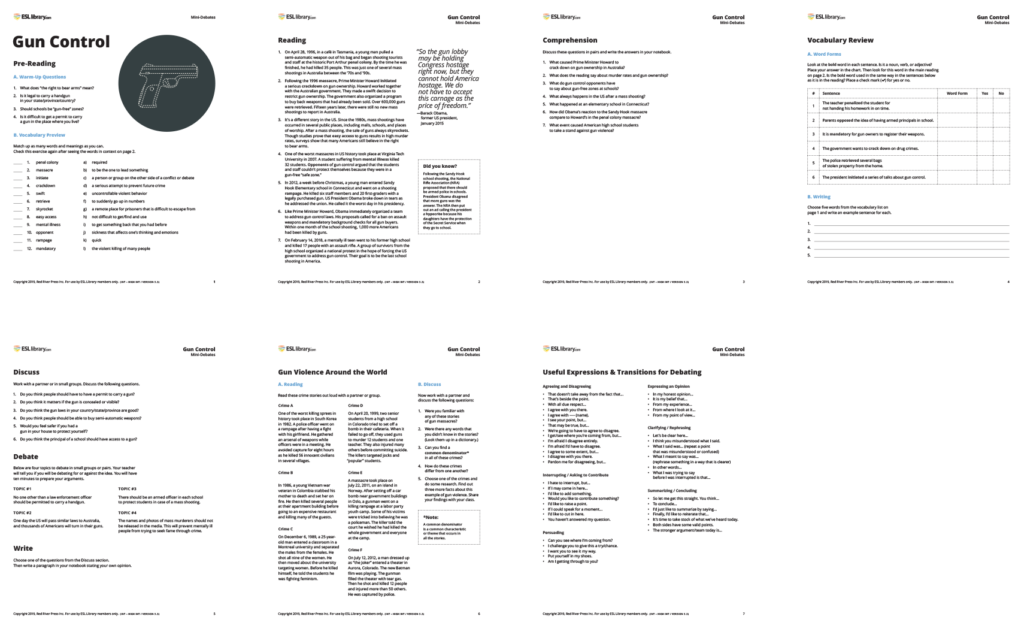 Not an ESL Library member? Get unlimited access to 1,000+ lessons and 2,000+ flashcards. Subscribe today!