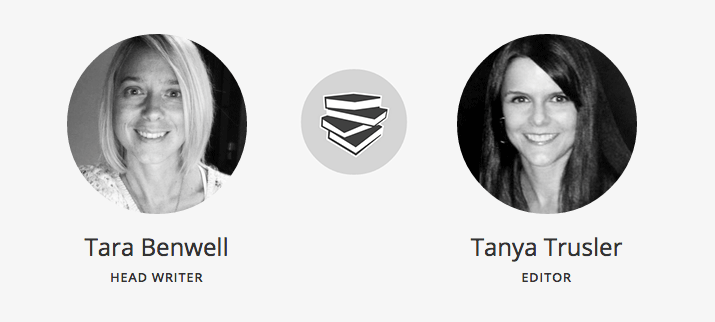 The lovely Vicky Loras of The Loras Network has opened up her "What's Your Story?" blog challenge once again, and I thought it would be fun to tell a little story that would take ESL Library subscribers behind the scenes.
Long, long ago, in a private English school in Vancouver, BC, I joined a small team of English language teachers. There were about six of us in total. Most of us were fresh out of university, and eager to have a staff room to call our own. Tanya Trusler was one of the teachers. (You may recognize her name.) Like me, Tanya was new to the school. The students loved her because she was funny, sweet, and above all, great with grammar. She even studied Japanese! Tanya and I quickly became friends both in and out of school. A few years later, I moved away from the city and began developing TOEIC and TOEFL materials for ELT publishers. Tanya stayed on staff at the school and became the head TOEIC/TOEFL teacher. We kept in touch, but visits were few and far between—a Christmas drink at Starbucks, a baby shower, a stagette party…
Fast forward about ten years…
A few years ago, I noticed a post from Tanya on Facebook that said she was back at school herself. As a linguistics major, she had always been intrigued by language, and after many years of teaching TOEIC and TOEFL prep classes she realized that it was time for a new challenge: editing. My eyes lit up the moment I saw that Tanya was changing careers to become an editor. Red River Press, the little publisher I wrote materials for (ESL Library, Sprout English, etc.), was hunting for a new editor. With Tanya's experience as an English language teacher, I knew we had to have her!
Though Tanya wasn't quite finished her schooling, she agreed to come on board and help us out by editing some lesson plans and apps for Red River Press. CEO Ben Buckwold agreed that Tanya was a perfect fit with our team. When Tanya graduated, Ben invited her to be our chief editor. Tanya also began managing Sprout English, our sister-site for teachers of young learners (previously English-Avenue). It was hard to believe, after all of those years, that we were working together again!
These days, instead of chatting in the staff room, borrowing each other's warm-up activities and worksheets, and hanging out in Vancouver cafes, Tanya and I are creating new materials together, blogging on weekly themes, and shaking things up for Red River Press. Along with the other members of our team, we work remotely on opposite sides of Canada, but we are connected on a daily basis via handy apps such as Flowdock, Box, and iChat. We look forward to our regular meet-ups at TESOL conferences, including next year's conference right here in Toronto!
The moral of my story is to stay connected to the good people that you meet in the ELT industry. You never know when you might need them to join your team!
To get a better idea of how a writer and editor work together, check out this ongoing discussion between Tanya and Tara about capitalization rules.

What's your story?
Not an ESL Library member? Get unlimited access to 700+ lessons and 2000+ flashcards. Subscribe today!