Podcast: Ladies of Liberty
Podcast: Play in new window | Download
The Women Who Weren't Invited
On October 28, 1886, the Statue of Liberty was officially accepted in New York City as a gift from France. The Lady of Liberty was the only female in attendance at the unveiling ceremony, however.
Today's podcast features a reading from our low-level Easy Readers lesson about the Ladies of Liberty, also known as the "suffragettes," who protested at this event. In the full lesson plan, English learners read a short passage about the American women who fought for rights and freedoms in the 19th century. This lesson includes a short reading, comprehension questions, and a few word puzzles. To see the full transcript and use the ready-made lesson plan in class, log in to ESL Library and choose our Easy Readers section.
We also invite you to try our Famous People lesson plan about the Statue of Liberty or our American Presidents lesson plan on Grover Cleveland (the 22nd and 24th US president).
er-ladies-of-liberty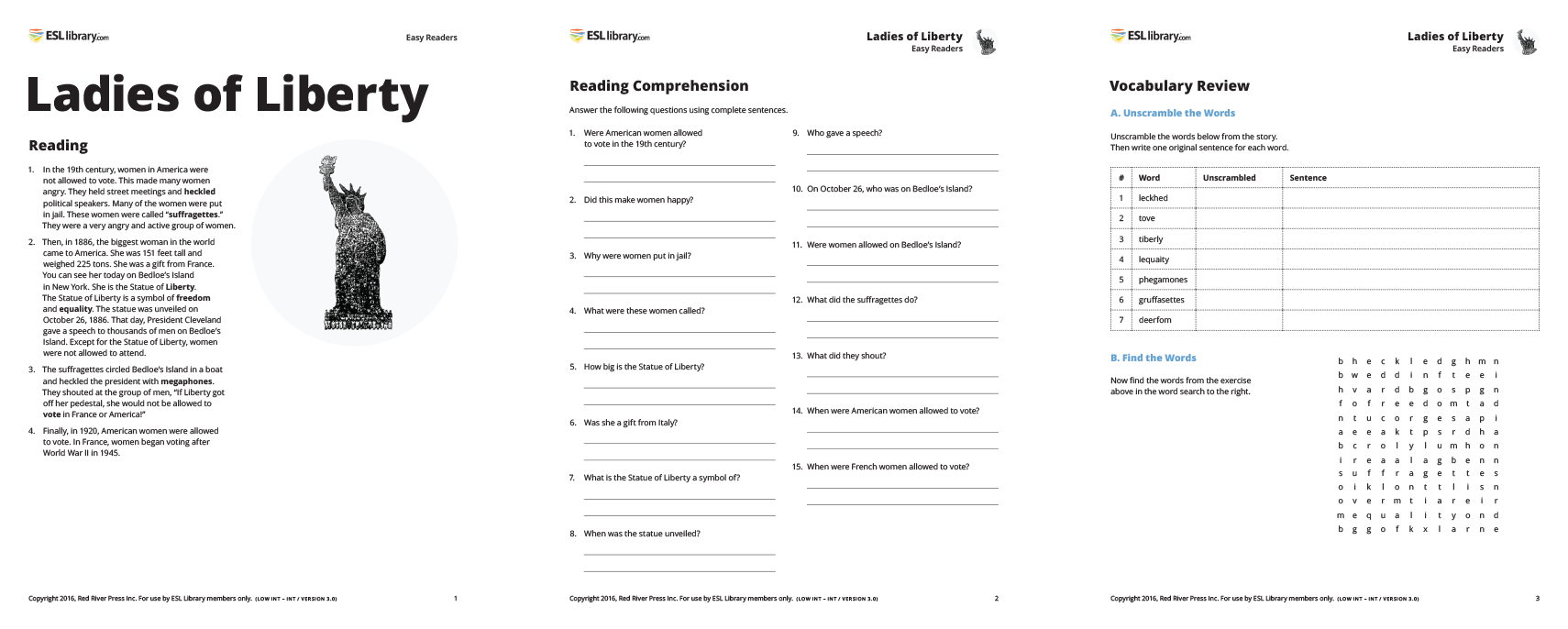 If you're not a subscriber, join ESL Library today. We hope you'll share this free listening practice with your students.