Podcast: Ocean Garbage
Podcast: Play in new window | Download
More Plastic Than Plankton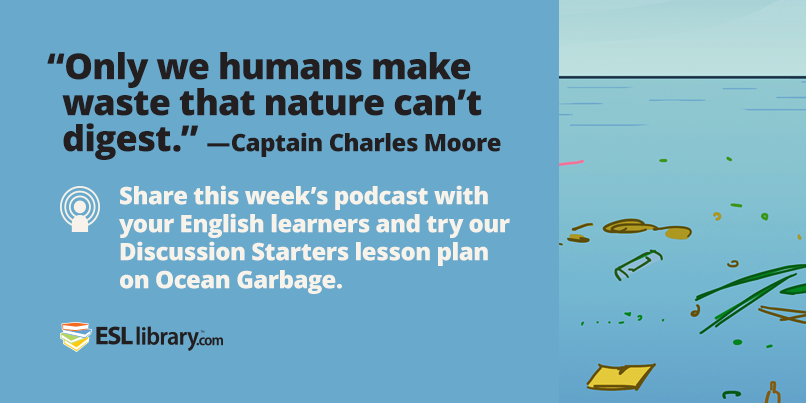 This week's podcast features a reading from our NEW Discussion Starters lesson plan on Ocean Garbage. In 1997, Captain Charles Moore discovered a massive pile of garbage swirling around the Pacific Ocean. When marine biologists looked at it closely, they realized that the trash pile was made up of hazardous microplastics.
In the full lesson plan, students learn about the dangers of Ocean Garbage. They answer comprehension questions, learn new vocabulary, and discuss how plastic beverage containers are destroying our waters. This lesson includes a grammar review of "look," "appear," and "feel."
To see the full transcript, log into your ESL-Library account, and choose our Discussion Starters section. Not a member yet? Subscribe today!
Introduce your students to iTunes today! This is espisode #223.