Podcast: Modern Slavery
Podcast: Play in new window | Download
Can we slave-proof humanity?
This week's podcast features a reading from our Discussion Starters lesson plan on Modern Slavery. Even though slavery is illegal in every country of the world, there are approximately 30 million humans enslaved today.
In the full lesson plan, students answer comprehension questions, learn new vocabulary, and discuss how to prevent slavery in their own backyards. Modals of obligation are reviewed.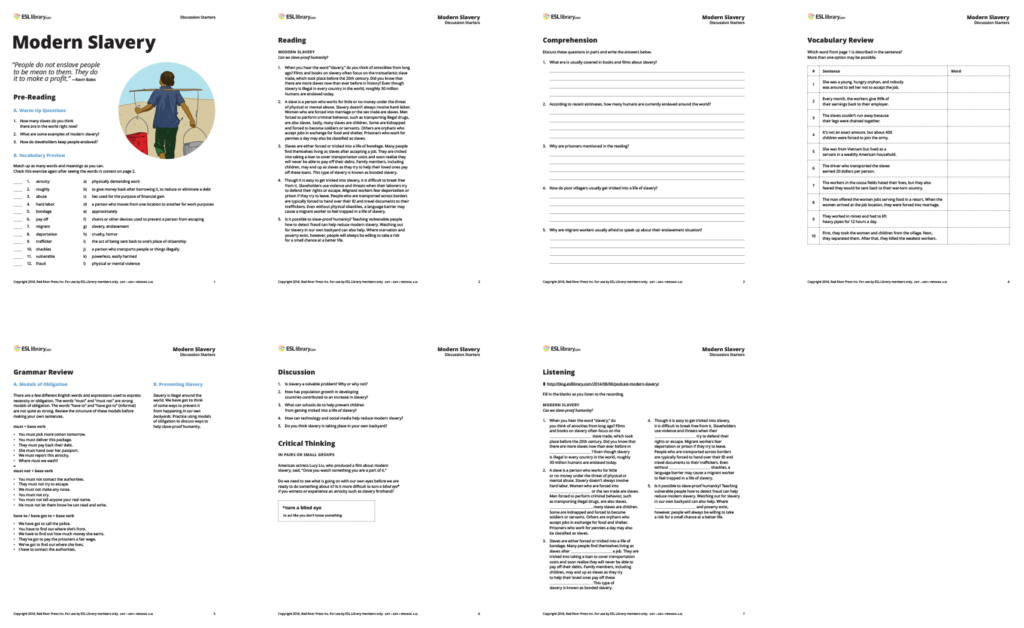 Not an ESL Library member? Get unlimited access to 1,000 + lessons and 2,000+ flashcards. Subscribe today!