World Cup
Int – High Int
Podcast: Play in new window | Download
The World Cup is the most highly anticipated sporting event in the world! This week's podcast features a reading from our ready-made lesson about the World Cup.
In this lesson, students learn some brief history about the event. They also review and practice new words in a competitive vocabulary match. You can preview the reading through this podcast to see if it is appropriate for your language learners. You can also assign it for extra listening practice or as a preview to the lesson.
To see the full transcript and use the ready-made lesson plan in class, log in to ESL Library and choose our Holidays & Events section. We also have a low-intermediate World Cup lesson and podcast.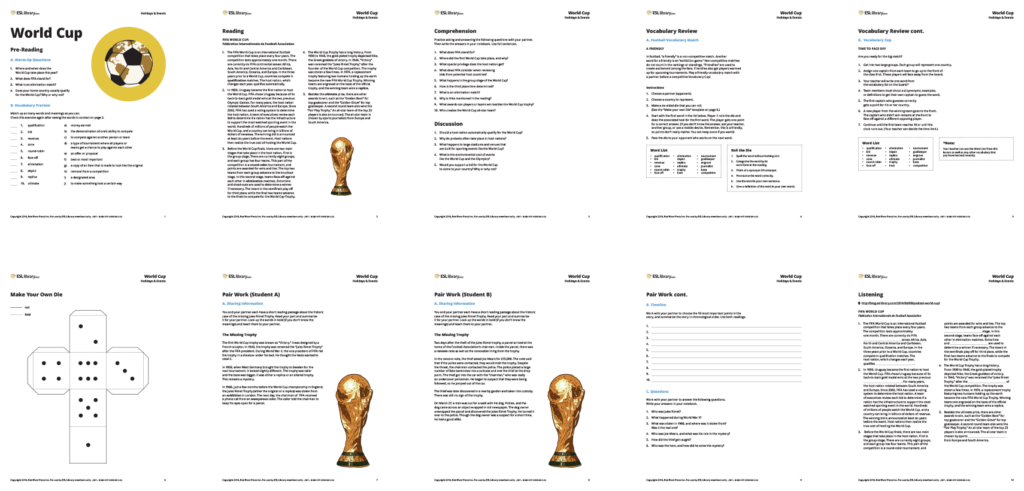 Not an ESL Library member? Get unlimited access to 1,000 + lessons and 2,000+ flashcards. Subscribe today!