Podcast: Nauruz Festival
Podcast: Play in new window | Download
Good thoughts, good words, good deeds
In 2010, the UN declared March 21 as International Day of Nawruz. There are many different English spellings of this holiday, and we have decided to go with Merriam-Webster's spelling, "Nauruz."
In the full Nauruz Festival lesson, English learners read some interesting history and traditions related to this Persian New Year's festival. Students answer comprehension questions and review vocabulary. They also work in groups to set up their own ceremonial tables, inspired by the Haft Seen tradition.
To see the full transcript and use the ready-made lesson plan in class, log in to ESL Library and choose our lesson on the Nauruz Festival from our Holidays & Events section.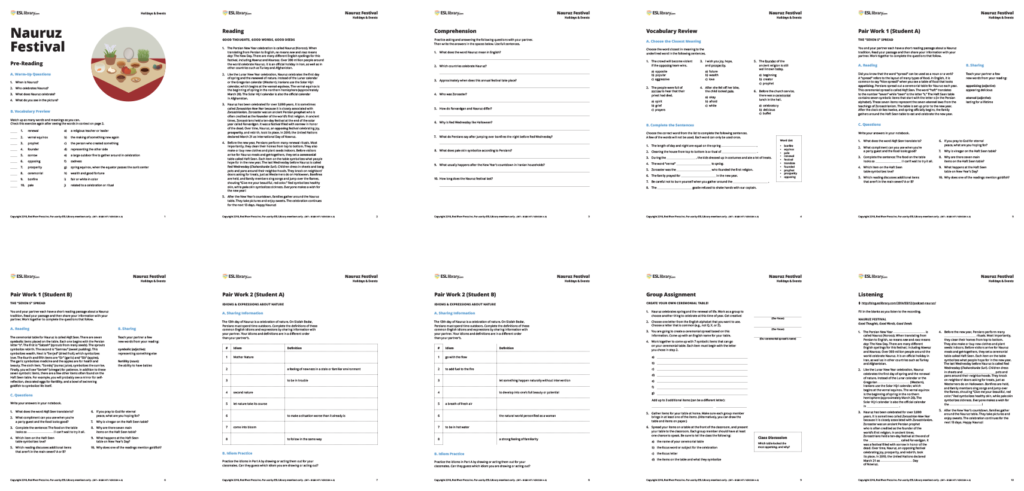 Not an ESL Library member? Get unlimited access to 1,000+ lessons and 2,000+ flashcards. Subscribe today!