Podcast: Valentine's Day
Podcast: Play in new window | Download
Will you be teaching your students Valentine's Day vocabulary this week? Today's podcast features a reading from our low-intermediate level Holidays & Events lesson plan about Valentine's Day.
In our low-intermediate lesson, students answer comprehension questions, review vocabulary, and create their own valentine cards. For the full transcript, log into your ESL Library account, and choose our Valentine's Day lesson (Low Int) from the Holidays & Events section.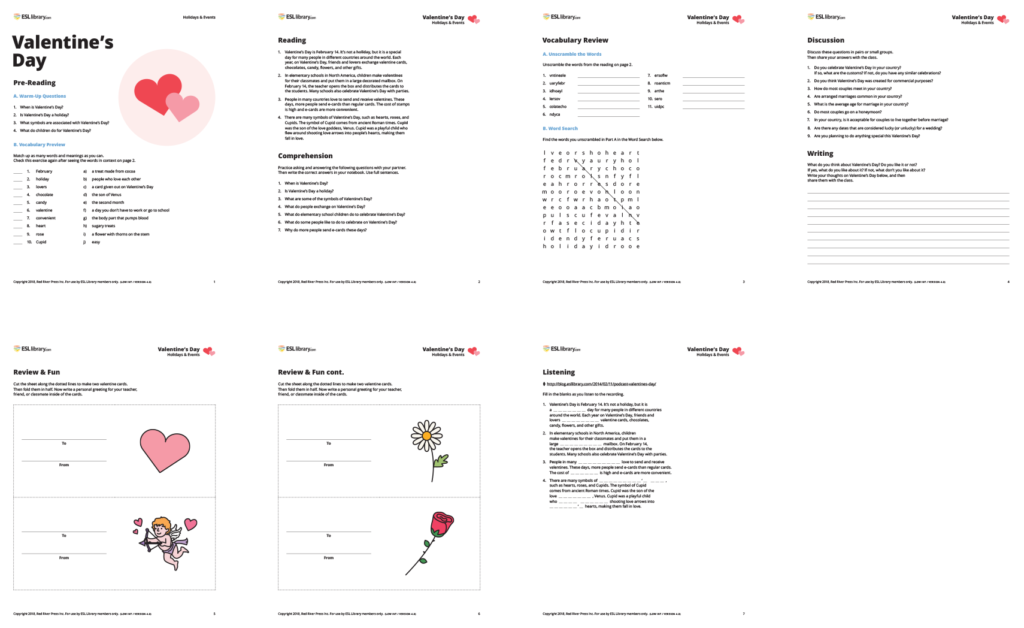 We also have ready-made beginner and high-intermediate Valentine's Day lessons. Check out our Love & Relationships Lesson Collection for all of our related lessons and materials here.
Not an ESL Library member? Get unlimited access to 900+ lessons and 2000+ flashcards. Subscribe today!