Podcast: Australia Day
Podcast: Play in new window | Download
Australia Day ~ January 26th
January 26th is Australia Day, and ESL Library has a ready-made lesson plan for subscribers to try. Today's podcast features a reading from our intermediate Holiday lesson plan about Australia Day. In the full lesson, English learners read some interesting history and traditions about Australia. They answer comprehension questions and review vocabulary. They also learn some Australian English and slang. Finally, they play a competitive game of "Kangaroo." If your students like "Taboo," they'll love "Kangaroo"!
To see the full transcript of this podcast and use the ready-made intermediate lesson in class, log in to ESL Library and choose our Australia Day lesson from our Holidays & Events section.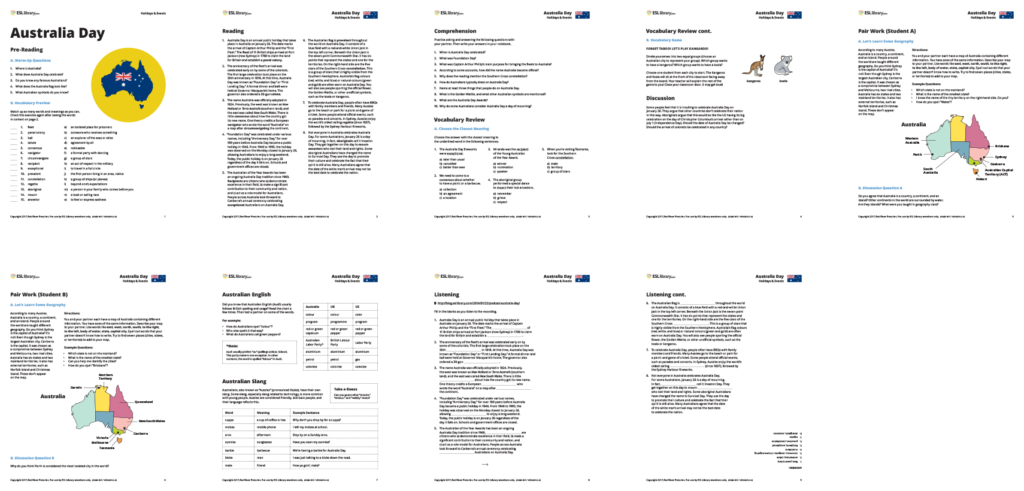 Note: We also have a lesson on Kangaroos and a lesson on Australian Animals.
Not an ESL Library member? Get unlimited access to 900+ lessons and 2000+ flashcards. Subscribe today!