Podcast: Frankenstein
Podcast: Play in new window | Download
The first popular science fiction book
Do your students enjoy celebrating Halloween? Do they enjoy watching horror movies or reading scary stories? Today's podcast features a reading from our low-intermediate Mini Biographies lesson plan about Frankenstein.
In the full lesson plan, English learners read a short passage about Mary Shelley, the author of this classic. Students answer comprehension questions and review vocabulary with word puzzles. To see the full transcript and use the ready-made lesson plan in class, log in to ESL-Library and choose our Mini Biographies section.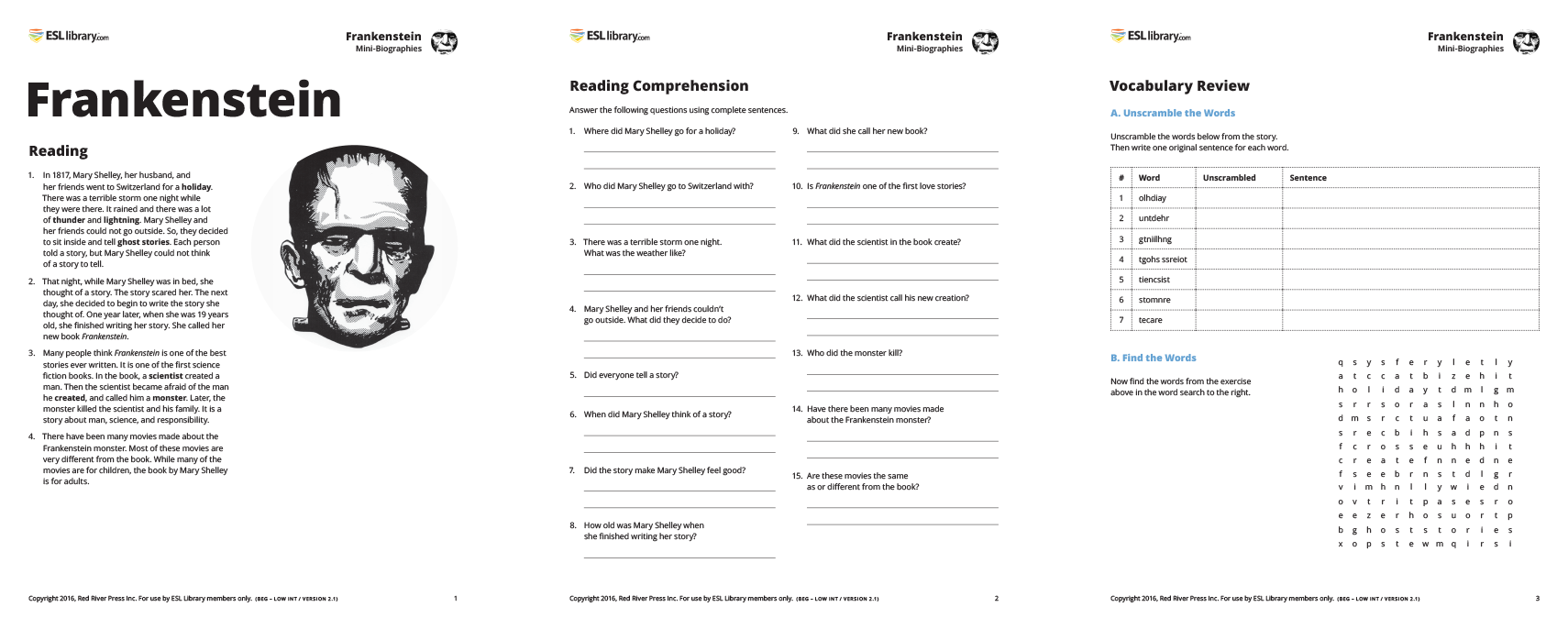 We also invite you and your students to check out the Mary Shelley Spooky Fiction Contest over on our sister site: www.sproutenglish.com.
You may also be interested in our theme-based Halloween lesson collection.