Podcast: 7 Tips for Avoiding Food Poisoning
Podcast: Play in new window | Download
Have your students ever missed school because of food poisoning? How can they tell if it's not the flu?
Today's podcast features a reading from our Health Matters lesson plan on avoiding food poisoning. In the related lesson, English learners read 7 Tips for Avoiding Food Poisoning. They discuss how food and beverages become contaminated and why it's so important to sanitize food prep areas and keep their hands clean.
To see the full transcript and use the ready-made lesson plan in class, log in to ESL Library and choose our Food Poisoning lesson from our Health Matters section.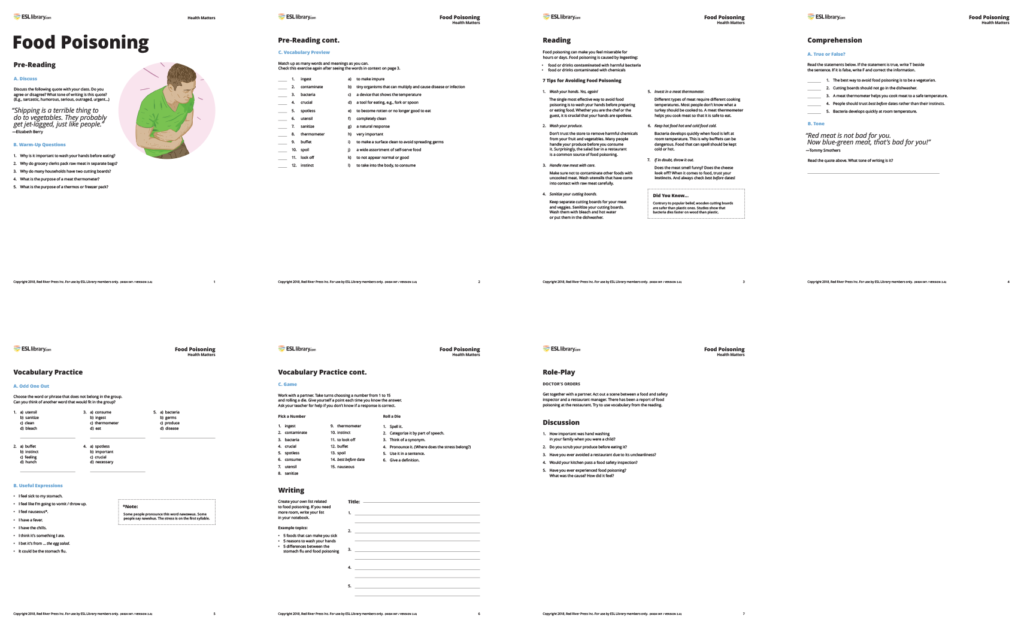 Not an ESL Library member? Get unlimited access to 1,000+ lessons and 2,000+ flashcards. Subscribe today!