Podcast: Earth Day
Podcast: Play in new window | Download
Earth Day
Will you be talking about Earth Day with your advanced English learners this month? This podcast is an audio preview of our high-intermediate ESL lesson on Earth Day.
The full lesson plan includes a two-page reading, vocabulary review exercises, comprehension questions, writing practice, and related idiom practice. To see the full transcript and use the ready-made lesson in class, log in to ESL Library and choose the high-intermediate Holidays & Events lesson on Earth Day.
We also have a low-intermediate Earth Day lesson and podcast, as well as a Word Bank lesson and flashcard set. You may also be interested in our theme-based Lesson Collection on the Environment.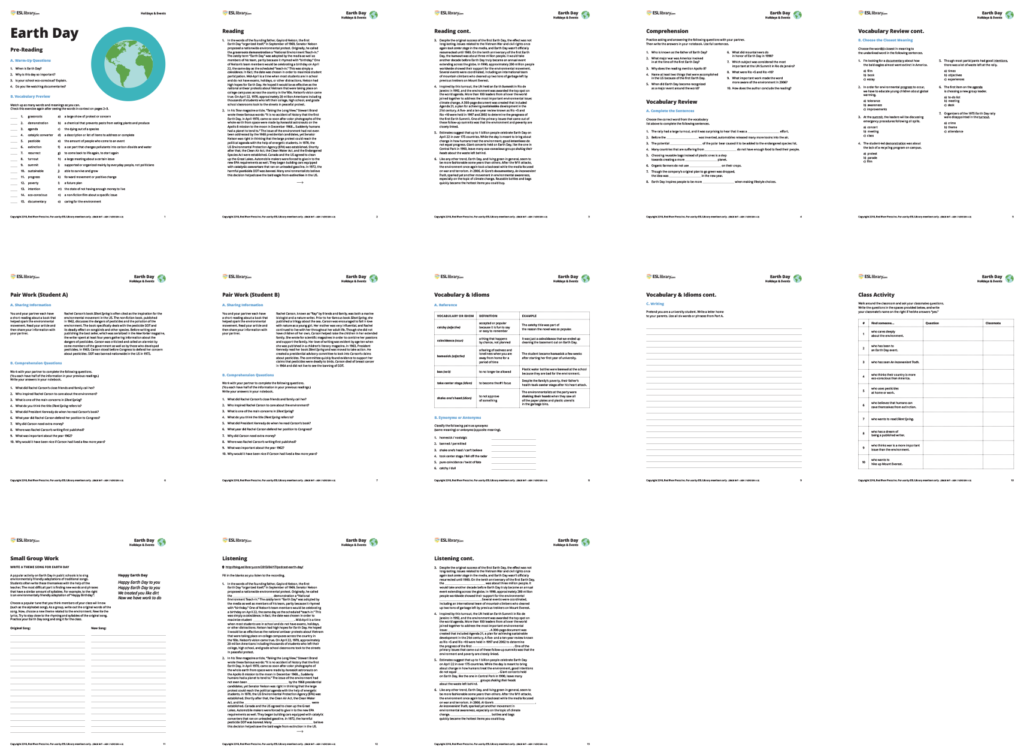 Not an ESL Library member? Get unlimited access to 1,000+ lessons and 2,000+ flashcards. Subscribe today!