Father's Day
Int – High Int
Podcast: Play in new window | Download
Father's Day is celebrated on the third Sunday of June in many countries, including the US where it originated. In today's podcast, English learners discover the history behind this day. They learn about Sonara Smart Dodd, the "Mother of Father's Day," and discuss how the roles of fathers have changed over the years.
This podcast is an audio preview of ESL Library's ready-made Holiday & Events lesson about Father's Day. This lesson comes with vocabulary review tasks, a reading, comprehension questions, pair work, and a listening gap-fill exercise. Students are also introduced to some fun expressions, such as "daddy daycare" and "daddy's girl."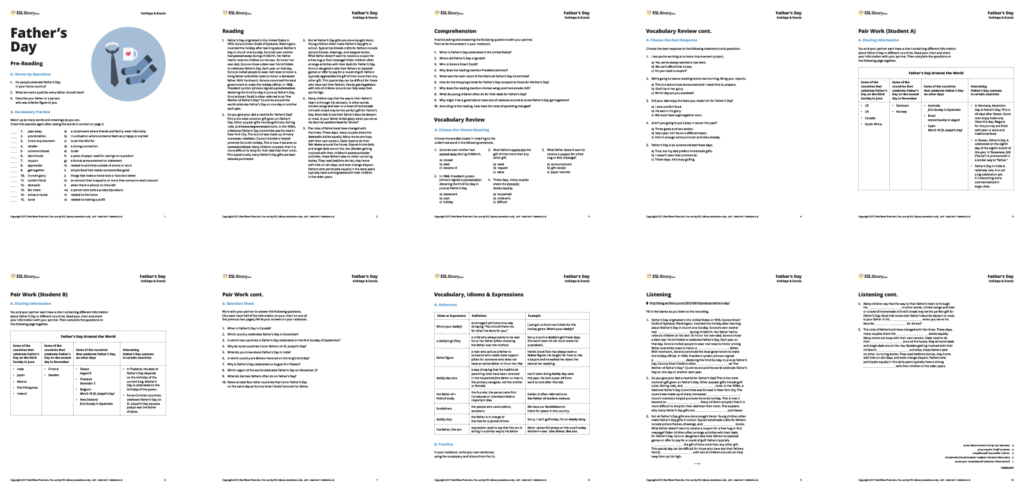 Free #English listening practice about Father's Day. Click To Tweet
We also have a low-intermediate lesson and podcast on Father's Day.
Not an ESL Library member? Get unlimited access to 1,000+ lessons and 2,000+ flashcards. Subscribe today!