Podcast: Play in new window | Download
Mother's Day
Mother's Day is celebrated in many countries throughout the world. Spring is a common time to celebrate Mother's Day, though many countries celebrate on different dates. In Canada and the US, Mother's Day is celebrated this coming Sunday. In elementary schools, kids are busy creating poems, crafts, and cards for their moms. As with many other holidays, Mother's Day dates back to ancient times.
Learn about the history of Mother's Day through today's podcast. This podcast is an audio preview of our high-intermediate Holiday & Events lesson on Mother's Day. Our Mother's Day lesson comes with vocabulary review, a reading, comprehension questions, pair work, and idiom practice.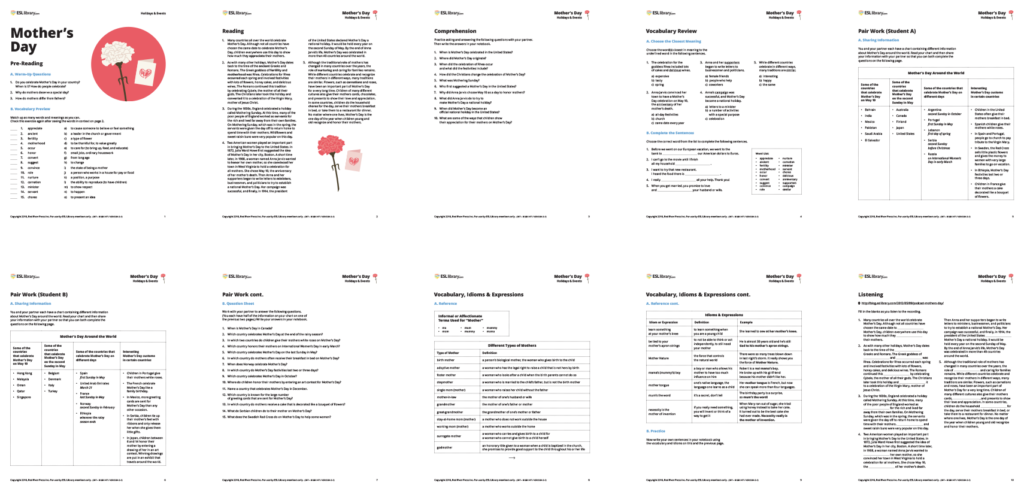 Free #English listening practice about Mother's Day.
Click To Tweet
Not an ESL Library member? Get unlimited access to 900+ lessons and 2000+ flashcards. Subscribe today!