International Women's Day
Podcast: Play in new window | Download
March 8 is International Women's Day. This week's podcast offers an audio preview of the high-intermediate lesson plan from the ESL Library.
In the related lesson plan, students read about the history of International Women's Day and discuss women's struggles for equal rights around the world. The lesson includes vocabulary building, pair and group work, and comprehension questions. Students are also introduced to some interesting idioms related to equality and the fight for rights, such as "to get one's foot in the door" and "to be on equal footing."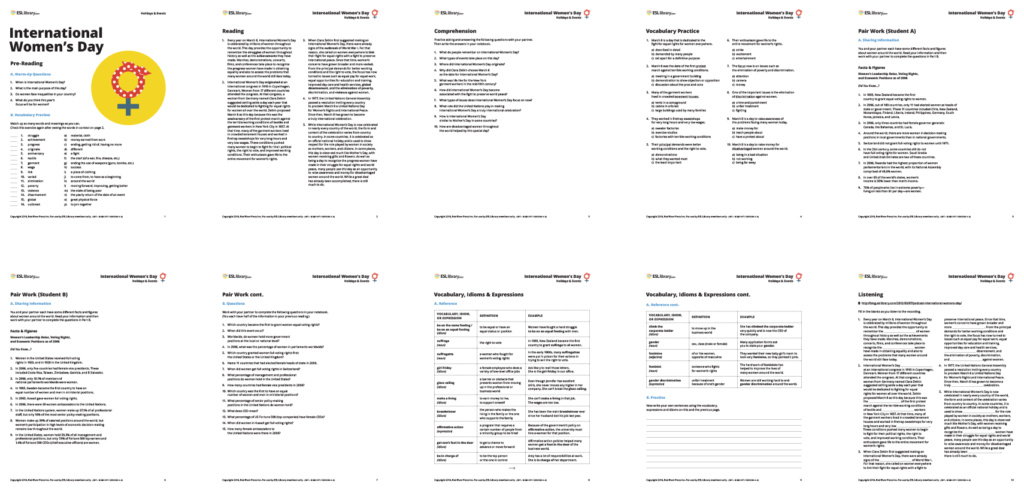 Not an ESL Library member? Get unlimited access to 1,000+ lessons and 2,000+ flashcards. Subscribe today!