Black History Month | Podcast #101
Podcast: Play in new window | Download
February is Black History Month, and we've added three new lesson plans to our lesson plan library, including a lesson on the observance itself, as well as lesson plans on Michael Jackson and Whitney Houston. Our podcast today is about Black History Month. In the related lesson plan, students read about Black History Month and slavery in America. They are introduced to important black American figures and firsts. The lesson includes vocabulary review, a pair reading activity, and a debate.
Go to Black History Month Lesson plan.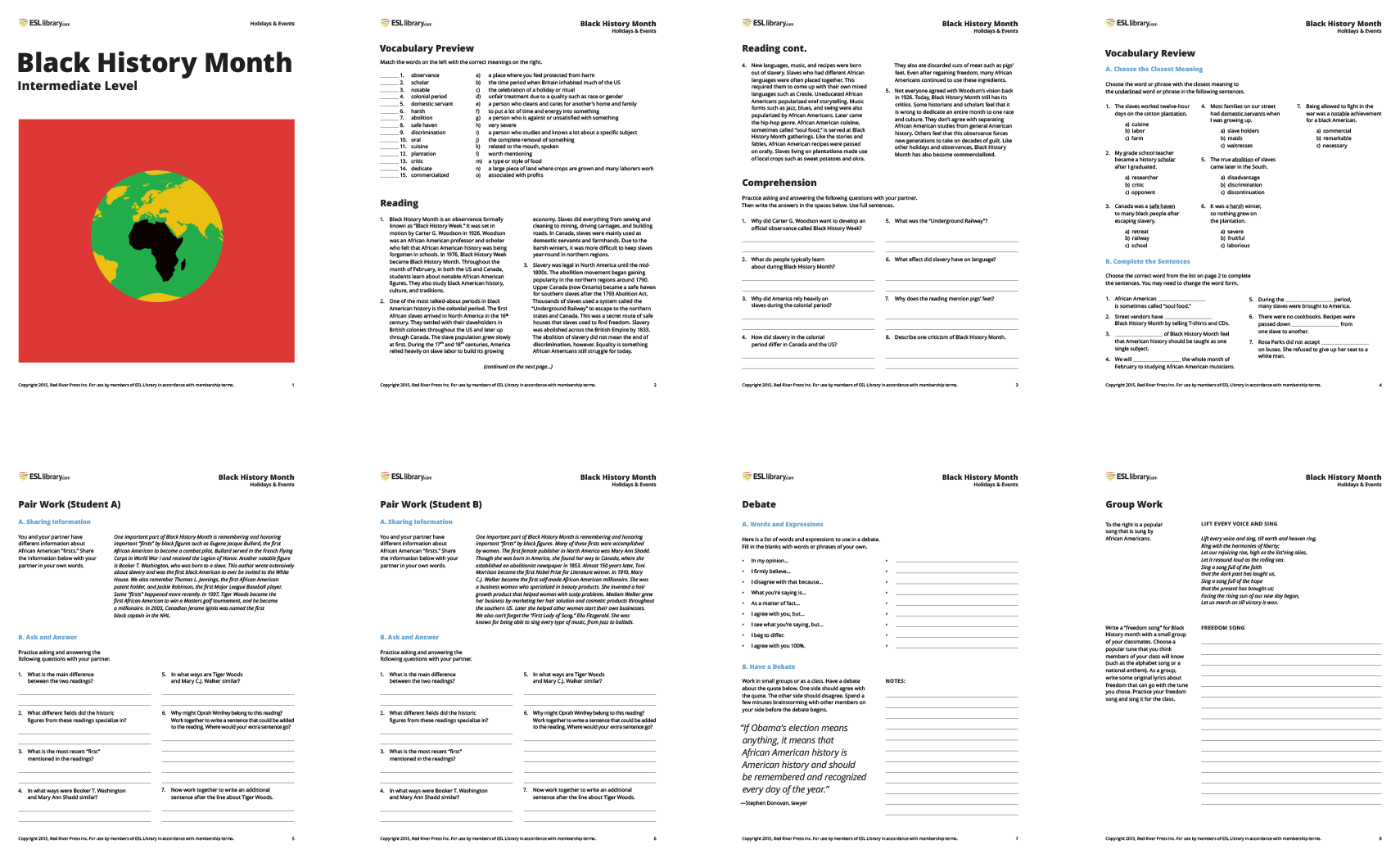 Please introduce your students to our FREE podcasts. These can act as a preview to our lessons. They can also serve as extra listening homework to help your learners develop an understanding of the rhythm of English. Some teachers use our weekly podcast (posted every Wednesday) as a warm-up for an online tutoring session.
Find over 100 ESL-Library podcast episodes on iTunes. You'll also find related podcasts that our listeners enjoy. Don't forget to share the link with your students.