The Bus Boycott
Podcast: Play in new window | Download
Rosa Parks played an important role in the Civil Rights Movement in the US. On December 1, 1955, a white bus driver asked her to give her seat up to a white man. Unlike the other black people on the bus, Rosa Parks said "No!" The result was a bus boycott that lasted more than a year.
Share this week's podcast with your English learners, and try the ready-made lesson from our library. The full printable Easy Readers lesson contains a reading, comprehension questions, vocabulary review and a puzzle.
Free #English listening practice about Rosa Parks.
Click To Tweet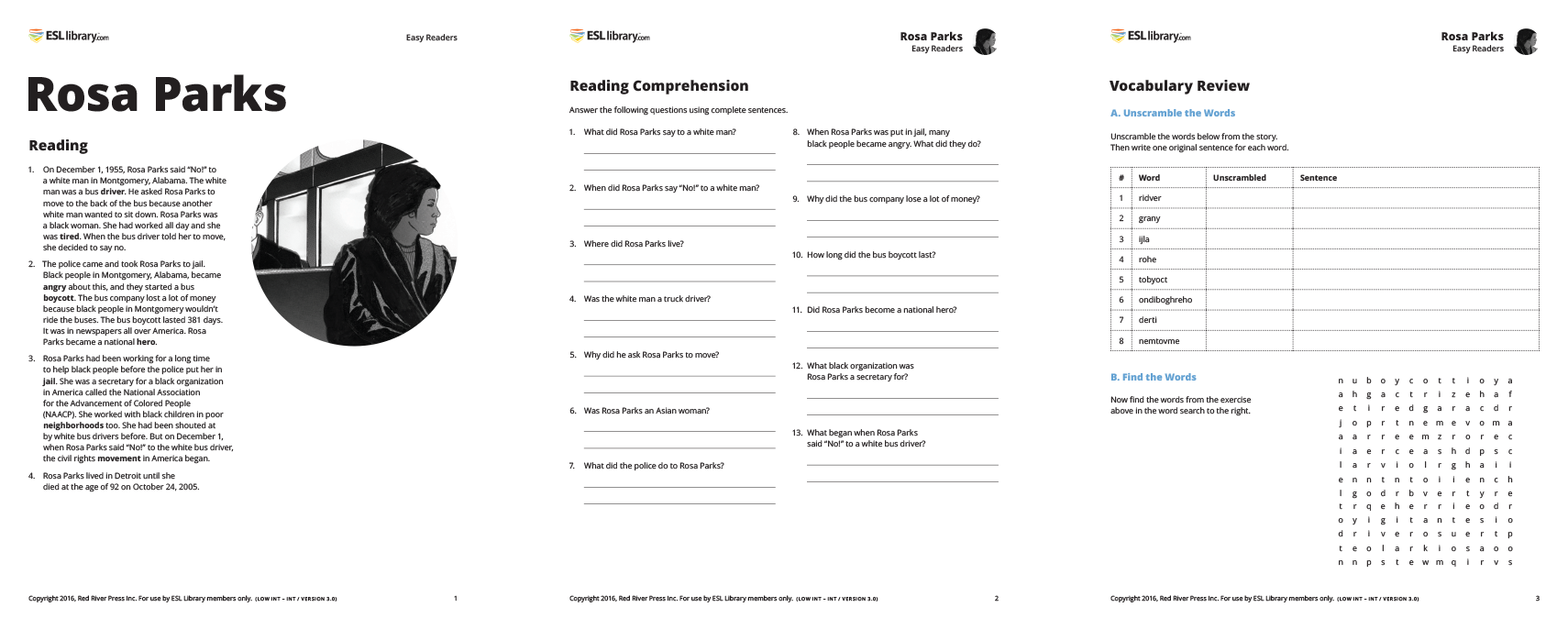 Not an ESL Library member? Get unlimited access to 700+ lessons and 2000+ flashcards. Subscribe today!