Diwali
Podcast: Play in new window | Download
If you are Hindu, it is almost the New Year! Many people do not know about this joyous holiday called Diwali. Why not introduce your students to this colorful and inspiring Festival of Lights?
Visit ESL Library and try our Holidays & Events lesson on Diwali. This lesson includes a warm-up, a reading, vocabulary review tasks, comprehension and discussion questions, and an art and research challenge.

Go to Holidays & Events section
Here is an example of Diwali art submitted to us by a class that tried this lesson and art activity! Thanks to M.M's YCDSB class for this beautiful rangoli.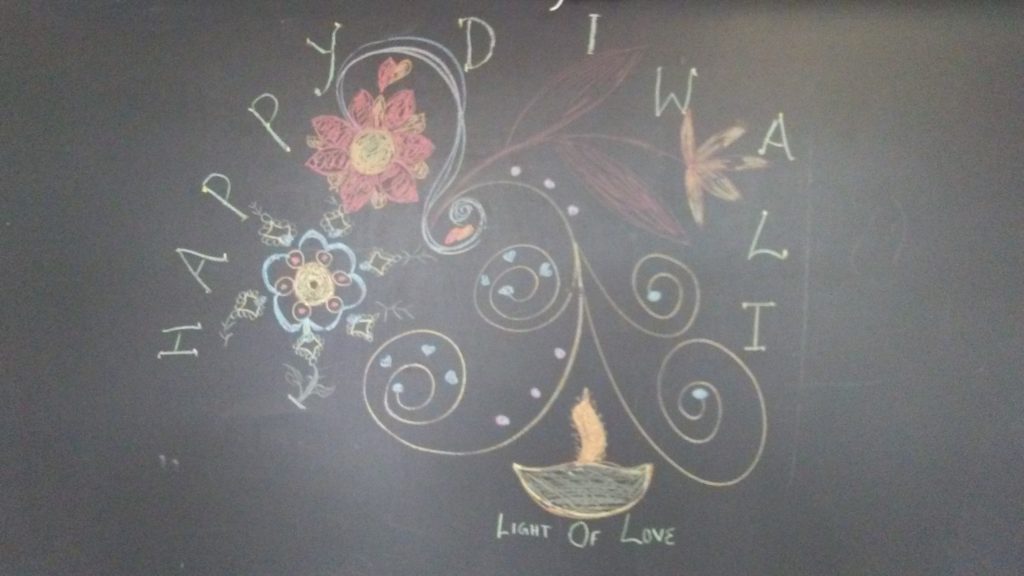 Not an ESL Library member? Get unlimited access to 1,000+ lessons and 2,000+ flashcards. Subscribe today!