Ramadan
Intermediate
Podcast: Play in new window | Download
Ramadan takes place each year during the ninth month of the lunar calendar. Today's podcast features a reading from our ready-made intermediate lesson about this important Muslim holiday.
In our Ramadan lesson, students learn interesting facts about the holiday and the Muslim faith. They learn about the prophet Muhammad and the Five Pillars of Faith.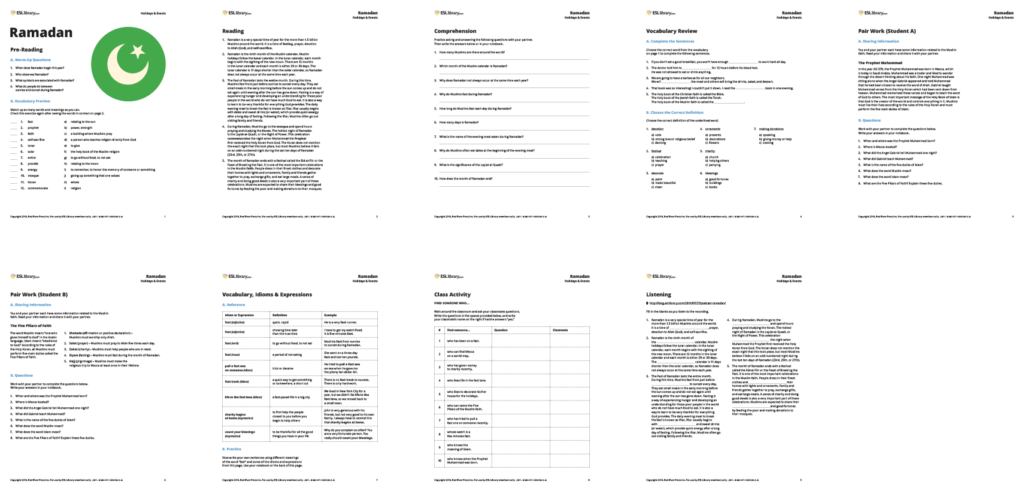 Not an ESL Library member? Get unlimited access to 1,000+ lessons and 2,000+ flashcards. Subscribe today!