Canada Day
Podcast: Play in new window | Download
July 1st is Canada Day! Help your students learn all about the history of Canada on this important holiday. This podcast features a reading from our intermediate-level Holidays & Events lesson. The lesson includes pronunciation and spelling practice as well as a mapping activity for pairs.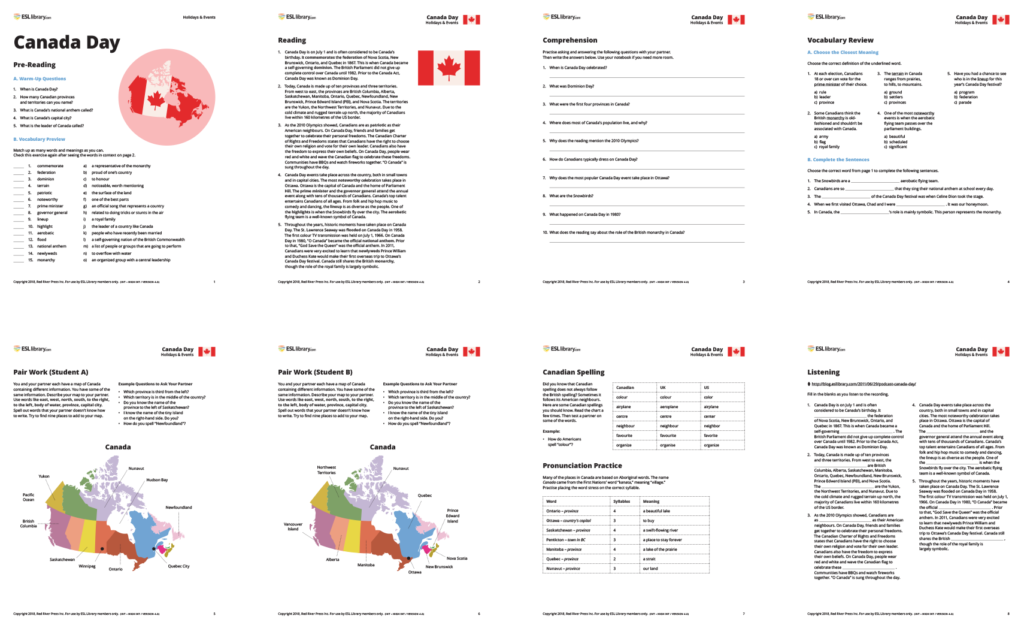 We also have a beginner-level lesson on Canada Day.
If you teach English in Canada, you may also be interested in our O Canada Lesson Collection.